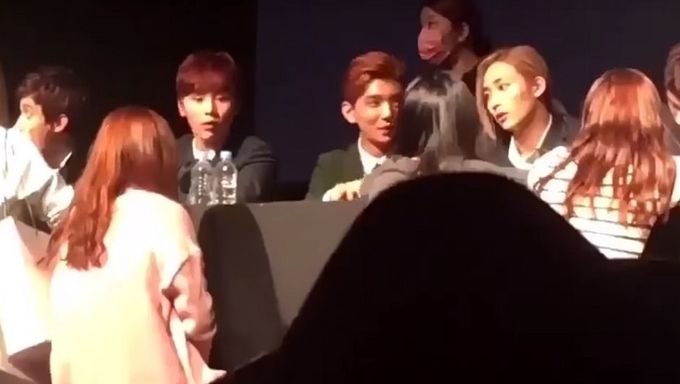 While fans are usually nothing but love, respect, and support when it comes to displaying their heart to their favorite K-Pop idols, there are a few bunch that are completely the opposite, and can be described as toxic, invasive, and perhaps even insane in some cases.
And some idols in the industry have had their moments dealing with these particular types of people.
It's quite unfortunate that they had to. 
Below are some of those moments.
This Fan Grabbed INFINITE DongWoo's Leg During A Performance
Seriously, what on earth has possessed this fan?
These People Pushed Samuel While He Was Having An Interview 
We get it, sometimes, it's really exciting to be around so many idols, but mind your surroundings!
There Have Even Been Some Who Foughtt Each Other In Front Of Their Favorite Idols WJSN
These two are really going at it against each other.
Jokes That Made MinJae Uncomfortable
Not exactly the best thing to tell someone.
When Someone Once Told Mino To Apply Whitening Cream Because They Felt His Skin Was Too Dark
What's even sadder about this is how Mino just tries to smile not knowing how to respond. He seems happy to see the fan, but probably wasn't expecting such a comment thrown at him by her.
Completely Ignores Suga, JiMin, & V
It doesn't hurt to give your time to every member.
Watch What She Does To Joshua
Throwing a fit...