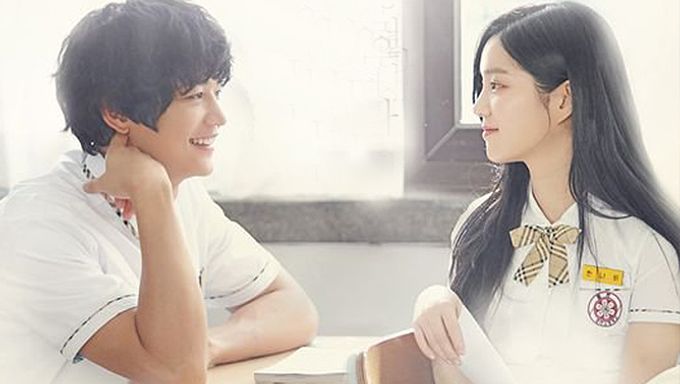 One more visual couple just completed. SHINee's Choi MinHo and Lee YooBi will show off their chemistry in "Somehow 18".
This drama, "Somehow 18" might grab your attention for its fancy lineup, which is Choi MinHo and Lee YooBi, but will not make you fall with its sensitive story. 18 years old in Korean age is close to about 16 or 17 years old in other countries. You can tell that age is exactly on the edge between youth and adult. It means 18 year-old girls and boys can be weak but also hopeful at the same time. Before becoming the senior, who should prepare entering the university, 18 year-old youngsters are holding their unique innocence. 
Director confessed Choi MinHo was the best cast on 18 year-old boy. He can express pure puberty and mature aspects of adult simultaneously. "Somehow 18" will be very special one. Because everyone went through 18 years, or will do. Besides, this one is a web drama. You can check out every single episode whenever, wherever you got the cell phone. 
Must Read : "Idol Fever" (2017 Web Drama): Cast & Summary
"Somehow 18" is going to be released on August 28th on Naver TV Cast and JTBC.
Somehow 18
Information
Title: Somehow 18/ 어쩌다 18/ Eojjeoda 18
Genre: Melodrama, romance, comedy, fantasy
Director: Kim DoHyung
Writer: Yoo SooJi
Network: NAVER, JTBC
Runtime: 2017
Air time: TBA
# of Episodes:  10
Language: Korean
Summary
Story depicts a man does time travel in order to bring his first lover back to life when he was 18 year-old loner in his high school. 
Cast
SHINee's Choi MinHo as Oh KyungWhee
Only for his first lover in high school, he decides to replay the most nerdiest moments in his total life. Oh KyungWhee is attractive resident student in Orthopedics, who has chic and taciturn personality for now, however, he has humiliating past. 
Lee YooBi as Han NaBi
Han NaBi is the first lover of Oh KyungWhee at high school. Different from what she looks like, she is whimsy and unruly girl. She saved Oh KyungWhee's life and is a mysterious character who has secrets. 
Interesting Facts
This drama is pre-produced drama, so its all shooting was completed in July.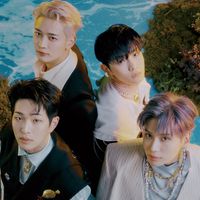 Became a fan of SHINee
You can now view more their stories