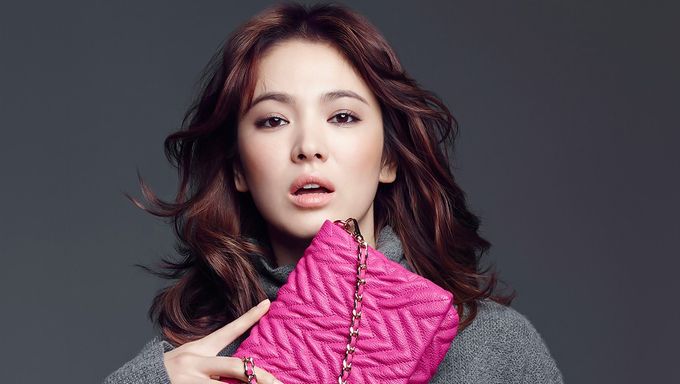 One of the top South Korean actresses Song HyeKyo will be celebrating her 38th birthday this month and, we are in awe of her flawless skin. There's no denying the fact that she's ageing backwards and, we can't help but dream of getting glowing skin like hers.
Even if we could match up to 50% of the kind of skin that she has, we all could die in peace. So, let's spill the beans and, here we bring to you some of the irresistible beauty secrets by our beloved diva - Song HyeKyo.
Beauty Secrets of Song HyeKyo
Do not miss out cleansing
Song HyeKyo has beautiful skin and, she never hesitates to step out without any makeup on. The diva emphasises on cleansing the face every night before going to bed as this is the most beneficial thing that you can gift to your skin.
Begin with using any cleansing oil or a cleansing cream of your choice. It works gently on your skin, pulling out all the makeup and dirt from the pores. Follow up with a face wash to further get rid of grime and dust from your face.
Besides all of this, do not forget to exfoliate twice a week to shoo away the dead skin cells.
We recommend you to go with the authentic Korean skincare products for best results.
The 10-Step Korean Skincare Regime
Well, no wonder why Song HyeKyo has an ageless skin! It's all about following the 10-step skincare regime religiously. Cleansing is one of the most fundamental steps of any skincare routine but, ampoules, serums, and essences make Korean routine, a special one.
As someone who spends most of her time shooting, Song's skin feels dry and irritated by the end of the day. And, she loves pampering it with hydrating serums and essences.
These are completely addicting. You can't get off your hands from serums, once you start using them.
Sheet Masks, Anytime, Anywhere
Sheet masks have taken over the world and, we are in absolute love with them, so is HyeKyo! It often gets a bit tricky to make out time for yourself, especially when you are an actress.
But, the flight time is completely a "me-time". You can pull off a sheet mask while travelling, just like Song, who keeps her sheet mask stock overloaded every time!
Sheet masks come packed with serums and provide your skin with the much-needed hydration at the end of a tiring day. Check out these 30 sheet masks that go well with all sin types.
Ditch on Foundations
Song HyeKyo likes doing makeup, but she loves keeping it to a minimum. After all, if you have it, flaunt it. Matte and over-coverage foundations are a big-no by the diva.
She believes in sporting an all-natural dewy look by using sheer and buildable foundation formulas. Or you can also grab some lightweight compacts and add final touches to your overall look.
Do your brows
Song HyeKyo unarguably has a fair complexion, but apart from this, she never forgets to keep her brows in shape. Most of us tend to overlook our eyebrows without even realising the difference they make to our overall look.
Even if you don't have great skin like Song, keep your brows perfectly done to accentuate facial features.
Egg Whites & Honey
Well, your pantry has got some of the best beauty secrets. Who doesn't love DIYs? We all do and, Song is no exception. She swears by this raw egg white and honey face mask that tightens the skin and reduces open pores.
Apply this face mask and leave it to dry for about 10-15 minutes. Rinse with cold water and repeat every 15 days.
Honey and Rose Water
Yet another simple but effective beauty secret from the birthday girl. She mixes honey with double the amount of rose water and massages her face with it.
Honey lightens up the complexion while rose water keeps her skin hydrated and fresh. You can use this fortnightly and see the difference yourself.
Carrot Flour Mask
Use 3 parts carrots, 2 parts flour, 1 part water and mix them together. Apply the mixture on your face and leave for about 20 minutes. This face pack works wonders and keeps signs of ageing at bay.
That was all about Song HyeKyo's beauty secrets. You can definitely adopt a few of them and get beautiful skin like hers. Apart from all of this, the actress invests a lot of time in exercising and yoga as well. It's finally time to pull up your socks and align your chakras to get a healthy and an ageless skin!
Wishing the diva a very happy 38th birthday and, we are awestruck with admiration as she ages gracefully.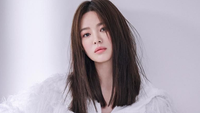 Became a fan of Song HyeKyo
You can now view more their stories