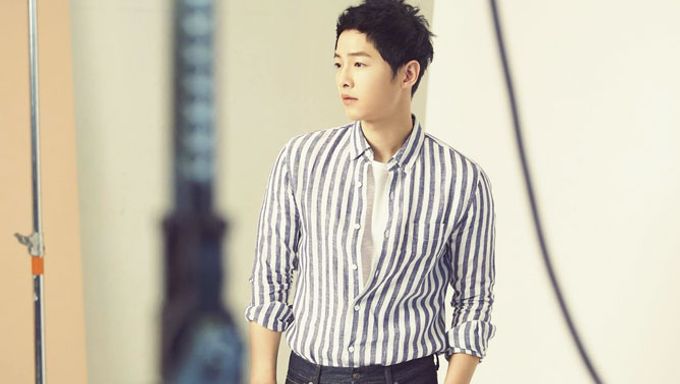 Can you be the next co-star with Song JoongKi on Korean drama?
Not only K-Pop but also K-Dramas are making huge hits outside Korea. Like the actors and actress in Hollywood, Korean movie stars started to grab attention of fans globally and interest in them rose as high as that of idol stars.
Among the famous actors and actresses, Song JoongKi is one of the most loved celebs. He did have fame through various dramas in the past, however, he has reached the top as he starred on "Descendants of the Sun" with Song HyeGyo.
A lot of women falls for him not only by his looks, but also the diverse characters he can act and the sense of humor he got. He also graduated from one of the TOP 10 universities in Korea, which makes us think that he's got the brain as well.
So, we already know JoongKi fits our ideal type. Now it's time to know if WE fit HIS.
Song JoongKi's Ideal Type Compilation
(last updated in 2016)
Song JoongKi: "In between the choice of beautiful face and sexy body, I choose body line. I like a woman who has a great body. I don't care if she is taller than I am. Also, I like a woman with a sense of humor and who is sensible. I don't really feel attracted to ones who court me first. I go out with who I am fond of. "
As the actress he picked as his ideal type was Hong EunHee, a beautiful middle age actress who is married. Before she moved on to Hong EunHee, his long lasted ideal type was Miranda Kerr, the model.  
Must Read : Can We be the Ideal Type of Our Ideal Idols? See If You Match Their Ideals