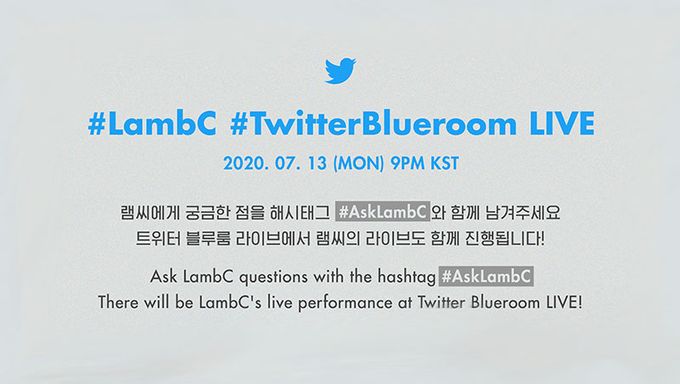 South Korean singer-songwriter LambC has successfully finished Twitter Blueroom Live to commemorate the release of the new EP .
On the 2nd, LambC, who released a new EP , did live performance for fans around the world through Twitter Blueroom Live.
During the live performance, LambC performed the songs from the new EP , including "Love Like That," which is one of his greatest hits with 1.7 million views on YouTube, with four band members. He played the title track "I was wrong", which features a beautiful melody and sensuous chorus line, showing emotional music that is significantly deeper than his previous work, and played "By Love" and "Dear," songs that comfort many people in countries around the world who are in trouble due to racism and the Covid 19.
LambC has up to 200,000 monthly listeners on Spotify, the world's largest music streaming service, proved its popularity overseas beyond Korea with up to 25,000 simultaneous users and 920,000 cumulative viewers on Twitter Blueroom Live, and on this day, live streaming allowed it to take a step closer to the success of Korean indie music in overseas markets.
Meanwhile, LambC recently released a new EP , is actively engaged in activities along with the CJ Cultural Foundation's selection of 21 TUNE UP and communicates with many fans at home and abroad through "Lamdom Radio", which is on every Monday night at 9 p.m. KST on YouTube.