A few South Korean TXT fans have been claiming to have been discriminated for being Korean and kicked out from a showcase in the US.
Netizens have been reading about it and have been quick to condemn Big Hit Entertainment, while accusing the K-Pop entertainment agency of showing preferential treatment to international fans while discriminating against domestic fans.
"Why do I have to be under the suspicions of staff members when I didn't even bring any equipments (cameras, recording devices, etc.)? Do the staff members of Big Hit have to be like this? We're just talking amongst ourselves but they treat us as if we are terrorists. We didn't do anything but all of us Koreans were kicked out from the show case. We demand an explanation."
Another fan wrote:
"No cameras. No lens. Illegally searching our bodies. Physical contact. And they kick us out when we couldn't even actually do the hi-touch. Seriously? Just because five Koreans were talking while waiting for the hi-touch?"
"If you watch how Big Hit behaves, it's clear that they don't need domestic fans. They're going to just rely on the international fans, and they don't want to care for the domestic fans since they're not worth much money."
"The people of the nation are being treated as losers."
"I noticed they f***ing discriminate against Koreans severely. They have Korean artists and are a Korean agency, but why are they like this? Have they caught an "American" disease?"
"If they don't like fan cafe admins and homepage masters then why don't they just sue them. I don't understand what they just did."
Big Hit Entertainment has not yet responded to the current issue.
Read More : ARMY Accusing NBC 'The Voice' For Using BTS For Clout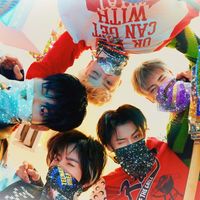 Became a fan of TXT
You can now view more their stories