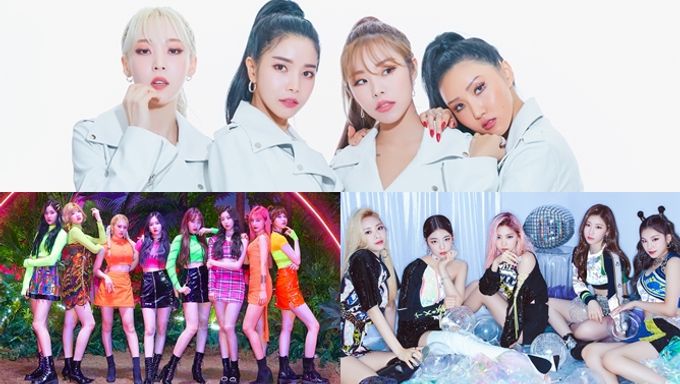 Are you highly anticipating for the upcoming M2 X Genie Music Awards (MGMA) 2019? MGMA will take place on Aug. 1, 7 pm KST and if you are curious to find out more about the lineup, you can check it out here.
It was reported by the organiser of MGMA that in the upcoming award ceremony, K-Pop fans can expect a whole new level of performance as they have several special stages prepared.
Let's take a look at what they are!
#1 ITZY's comeback stage for 'ICY'
After their comeback on July 29, ITZY will be performing 'ICY' for the very first time in front of their fans! Make sure you don't miss out on their first stage for this upbeat and addictive track.
#2 Special rookie stage for BVNDIT, NATURE, and VERIVERY
3 rookie groups will gather and perform together through a collaboration stage! Since it is the first time for all 3 groups to attend an award ceremony, many of their fans are wondering what kind of special stage they will be putting together.
#3 MAMAMOO 'gogobebe' rock version
We know how good these girls are when they perform live but can you imagine how awesome it would be when you put MAMAMOO and rock together? It was also said that they will be performing to their latest title track 'gogobebe' rock version!
#4 ChungHa 'Gotta Go' with 100 dancers
The Cinderella of K-Pop will be taking over the stage with 100 dancers just like in M2 "Studio Choom" for her hit track 'Gotta Go'. Imagine how spectacular it will be with 100 dancers performing together!
#5 SolJi X SanDeul special stage
Commemorating the 10th anniversary of veteran singer Yoon JongShin "Monthly Project", SolJi and SanDeul will be performing together also for a special stage. Many fans would know that both singers have extraordinary vocals and are highly anticipating for the collaboration stage.
#6 TWICE 'FANCY' special stage
After completing their world tour in the U.S. for "TWICELIGHTS", the girls will be performing to a special version of 'FANCY' that includes a dance break on MGMA 2019! Fans are more than excited to see the girls again and could not wait to be amazed and stunned by their performance.
Read More : M2 X Genie Music Awards (MGMA) 2019: Lineup