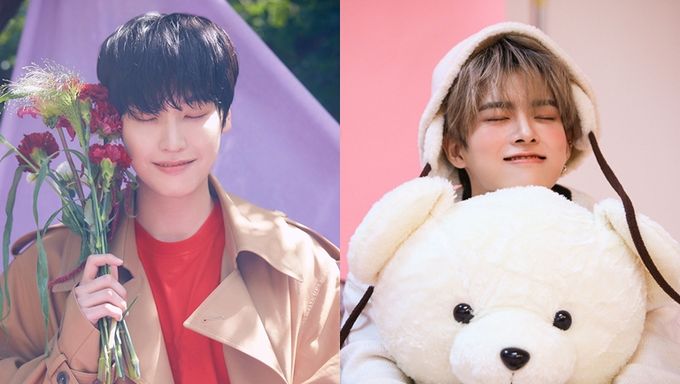 Did you know that 'Squirrel Appreciation Day' falls on Jan. 21? While it is not an official holiday widely celebrated, it reminds many to appreciate the adorable creature that can be spotted usually in parks.
With that being said, it had also came to the attention of K-Pop fans as they were sharing pictures of their favourite K-Pop idols who have the 'squirrel' look.
Let's find out who they are!
1. BTS's J-Hope
J-Hope is not just known for his crazy dancing skills, amazing rapping skills and even vocals but also his similarity to a squirrel according to ARMY! They love how he tends to carry a small sling bag and fans like to joke that he used it to carry his acorns.
2. THE BOYZ's Q
Well, what else is there to say about Q? His big, bright eyes and puffy cheeks are some of the traits that resemble a squirrel!
3. TXT's TaeHyun
TaeHyun is another idol that we cannot miss out on! Every member in the group represents an animal and for the main vocalist, there is no doubt that he suits the squirrel image.
4. VICTON's SuBin
Some would say that SuBin resembles a cat or even a rabbit! But, he did mention not long ago that he also enjoys being compared to a squirrel. What do you think?
5. SF9's InSeong
InSeong is one of the 'squirrel-line' under FNC Entertainment and there is no denial especially seeing how he was also holding a plushie of Dale!
6. P1Harmony's JiUng 
You might be wondering who is the other idol under the 'squirrel-line' of FNC Entertainment and it is none other than JiUng who had debuted not long ago. His cute and bright appearance has definitely caught the attention of fans.
7. Stray Kids's Han
Han is also another idol that we cannot miss out on! Can you imagine just how adorable he is when he was seen with acorns during a fanmeeting some time ago?