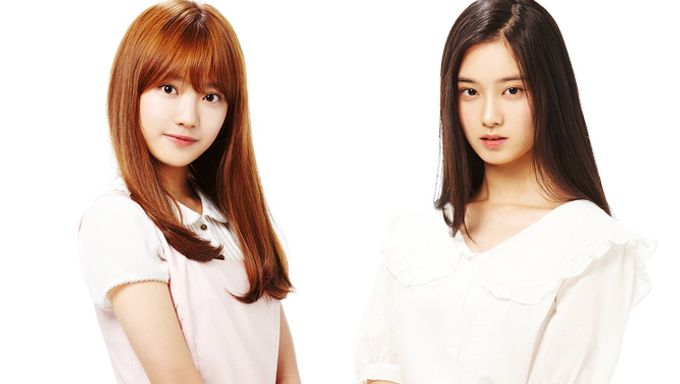 Prepare yourself, because SM Entertainment's next girl group will soon be making their debut!
The upcoming female idol group will most likely consist of members from SM ROOKIES, which is the SME's pre-debut team that consists of trainees who are close to making their debut. With fan-talk posts about the group's debut date emerging on various communities, the new SM girl group is being watched with keen interest.
Must Read : NCT Profile: SM's Neo Culture Technology
Since the launch of SM ROOKIES, SME has promoted their pre-debut teams through Disney Channel Korea's "Mickey Mouse Club" and other channels. NingNing and YiYang are the latest additions to the trainee lineup, and the girls are both Chinese! So far, SM has revealed five rookies who are expected to be included in the final lineup of the new group; however, nothing's fixed as of yet. But we think these members who were officially introduced have a very high chance of debuting real soon!
Stay tuned for more updates on the SM Rookie Girls!
SM Rookies Girls (SR16G) Profile
Updated on 20 September 2016
(SM Entertainment)
KoEun
Birth Date: Mar 18, 1999
Nationality: Korean
Blood type: O 
Specialty: Yoga
She was street casted, and attended SM Academy. Rumored to be the main vocalist. 
She has been training for three years in SM, which may be the longest training period among all of the girls.
HyeRin
Real Name: Seo Hye In
Birth Date: Feb 26, 2002
Nationality: Korean-American 
Blood type: A
Specialty: Violin
HyeRin auditioned for 2011 MBC Birth of A Great Star 2.
She lived in London.
When HyeRin lived in London, she acted as a magazine model.
After appearing in the audition program, HyeRin received attention from many agencies.
Hina
Birth Date: Jan 5, 2000
Nationality: Japanese
Blood type: B
Specialty: Dance, Bilingual in Korean and Japanese
Must Read : [UPDATED] Total List of SM Rookies Girls
YiYang
Real Name: YiYang (艺洋)
Birth Date: Aug 12, 1997 
Birth Place: Sichuan of China 
NingNing
Real Name: NingNing (宁宁)
Birth Date: Oct 23, 2002
Birth Place: Harbin of China