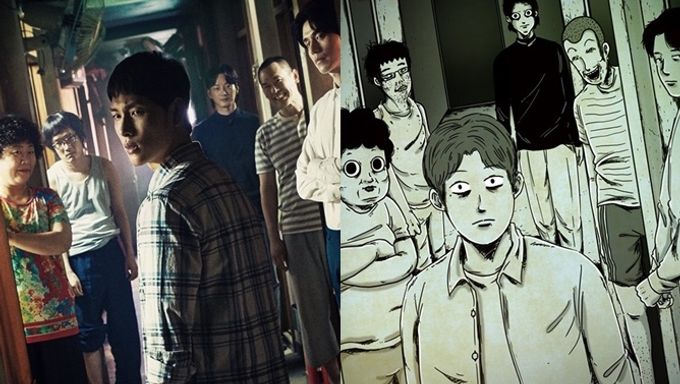 "Hell is other People" also named "Others Are Hell" and "Strangers from Hell" is a drama based on the popular horror thriller webtoon of the same name. It is one among the other dramas of 2019 based on webtoon.
Im SiWan is acting as the main actor in this drama. It is his first drama since his discharge and many are looking forward to it. The member of ZE:A has a successful acting career with various dramas such as "Misaeng" (2014), and "The King In Love" (2017).
Top actor Lee DongWook is part of the cast and many are curious to see his chemistry with Im SiWan. The actor is well known for his acting in dramas such as "My Girl" (2005), "Goblin" (2016), "Life" (2018) and "Touch Your Heart" (2019).
Here is more information.
Hell is other People (2019)
Information
Title: Hell is other People/Strangers from Hell/Others Are Hell/Taineun jiogida/타인은 지옥이다
Director: Lee ChangHeui
Writer: Jung LeeDo based on the webtoon written by Kim YongKhi
Network: OCN
Runtime: From Aug. 31
# of Episodes: 10
Language: Korean
Summary
Yoon JongWoo arrives in Seoul from the countryside and he is staying in a goshiwon [very small room where usually student lives in to focus on their studies]. It tells the strange stories that happen to him in that place.
Cast
Im SiWan as Yoon JongWoo (Unit 303)
A young man from the countryside who comes to Seoul to be able to find a job. He is staying in an old goshiwon where everyone looks suspicious. He is new to this place and he is experiencing a lot by himself. At first, he was planning to stay at the goshiwon for a bit but it does not turn out as he wanted.
He is a very common person from a poor family. He wanted to be a writer and even participated in a contest. But he had to compromise with reality.
He left his home after 25 years to be an intern at his sunbae's new company in Seoul. At first, he did not have much complain to live there but little by little he started to show his dislike.
He has to face the hell made by others in his goshiwon.
Lee DongWook as Seo MoonJo
A dentist whose clinic is by the goshiwon. He is well-liked by the surrounding people as he is kind and helps people and patients.
He is good looking and good at conversing however it is hard to figure out if he is a good or bad person. He is surrounded by mystery.
Lee HyunWook as Unit 302 [refer to his room number] aka King Eyes, Yoo KiHyuk
He is one of the scariest residents of the goshiwon. He lives in the room next to Yoon JongWoo and he is the first one to talk to him.
He is wearing long sleeves during the hot summer but that is not all, he has a lot of unusual actions. All the people living in the goshiwon are scared of him.
Lee JungEun as The woman owning the goshiwon, Eom BokSoon
The scary owner of the goshiwon where Yoon JongWoo stays.
At first sight, she looks kind and bright however looking at how she acts this might not be the case.
Lee JoongOk as Unit 313, Hong NamBok
From his first day at the goshiwon Yoon JongWoo felt that he was looking at him all the time. He acts weirdly. Moreover, he wears old and smelly sports clothes.
Park JungHwan as Unit 306, Byun SeukJong
He is frail and has emotional instability. He might look soft on the outside, that is not the case. He has a cruel human nature hidden in him.
His stammers and strange laughter are unpleasant to others.
Interesting Facts
Here is one of the teasers.
Here are the official posters.
The webtoon was published from Mar. 10, 2018 to Jan. 9, 2019. The webtoon is available in Korean but unfortunately it is not officially available in English.
Read More : 19 Dramas Of 2019 Based On Webtoon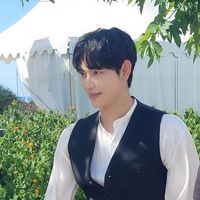 Became a fan of Im SiWan
You can now view more their stories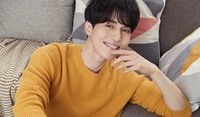 Became a fan of Lee DongWook
You can now view more their stories