Stray Kids Members Profile: The Male Version of TWICE & Mnet's SIXTEEN from JYP Entertainment
After "Produce 101 " season 1 made a big success, it was natural for fans to expect the next season as it was natural for the producers to make the next season with a little difference than the first. The simplest difference a such programs could have was "changing the gender". Though the program only changed their genders of the competitor, it turned out something completely different from the first season.
Another successful reality competition program was "SIXTEEN", a program collaborated by JYP Ent. and Mnet. As a result of the program, we were able to enjoy TWICE's debut and stages afterwards. Since the program was a huge hit, again, it was quite natural of JYP and Mnet to do it over with a different gender.
Stray Kids isn't just the name of the debuting group from JYP. It' the reality competition program itself. After going through the program, chosen boys will be able to debut as idols. Their teaser of 'Hellevator' was released and gather great many attention. The group was named as "Stray Kids" because they want to show music that isn't tied up to anything like fashions or certain forms. Also, the group's image is going to be being super carefree and wild.
The very first episode of Stray Kids is to be aired on October 17th. on Mnet at 11:oo p.m. (KST).
Now, I am sure everyone is curious about who will be joining and what they are like. So, why don't you look deep into their profile first before you watch the program!
Stray Kids Members Profile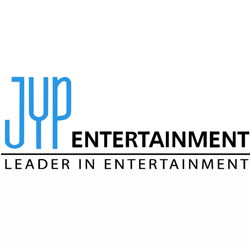 (JYP Entertainment)
Hwang HyunJin
Birthday: 2000.03.20
Nationality: Korean
Position: Rapper & Dancer
Birthday: 2000.09.15
Nationality: Australian
Position: Rapper & Dancer
Kim SeungMin
Birthday: 2000.09.22
Nationality: Korean
Position: Lead-Vocal
Yang JeongIn
Birthday: 2001.02.08
Nationality: Korean
Position: Lead-Vocal
Han JiSung
Birthday: 2000.09.14
Nationality: Korean
Position: Main-Rapper, Vocal and Producer
Lee MinHo
Birthday: 1998.10.25
Nationality: Korean
Position: Main Dancer
Birthday: 1997.10.03
Nationality: Australian
Position: Vocal, Rapper, Producer & Dancer
Kim WooJin
Birthday: 1997.04.08
Nationality: Korean
Position: Lead-Vocal
Seo ChangBin
Birthday: 1999.08.11
Nationality: Korean
Position: Main-Rapper & Producer
Albums
Official Site & Official Facebook
Must Watch : MV )) Stray Kids – Hellevator