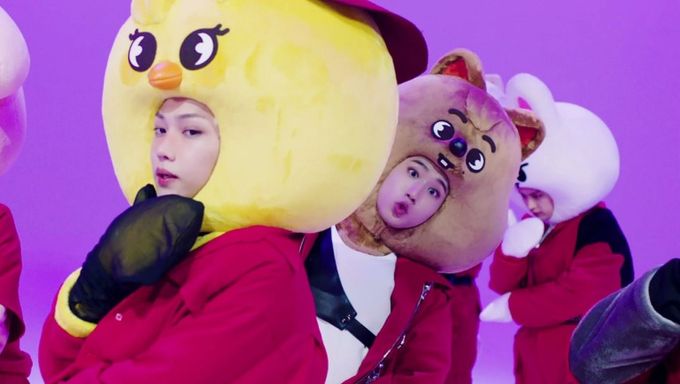 Recently, the highly anticipated "SKZOO" version of Stray Kids' 'Thunderous' was released, much to the joy and excitement of STAY worldwide. After a long time since it was first teased, the release was received with warm applause, genuine compliments, and some hilarious memes. 
You can watch the full video below!
Here are some of our favourite comments, tweets, and memes about 'Thunderous', the "SKZOO" version!
The number of iconic moments that were born in this very video will always be a part of STAY history. 
felix in the skzoo thunderous vid hehehe pic.twitter.com/utXZ6SrMI3

— ✨ ; 🧡 (@pajeons_) September 21, 2021
The members putting on a straight and serious face as they perform in the fluffiest costumes has to be the funniest thing about the video.
Imagine if they put the long hair extensions on bbokari's head in the thunderous skzoo ver

— taff 🍀🐉 (@CNrawrat) September 21, 2021
STAY truly are creative geniuses at times!
Thunderous SKZoo vers is so chaotic haha It's the serotonin boost I needed HAHA pic.twitter.com/4C9n6HtTF1

— Bi ✨Thunderous | NOEASY ✨ (@Bicontagious) September 21, 2021
Here in STAY land, Stray Kids will never let your serotonin run out.
Thunderous SKZOO ver will forever be epic 😭 pic.twitter.com/CSaHFKZaTH

— daisy⁺˳✧༚. (@xxp4rano1se) September 20, 2021
Finally, this STAY perfectly sums up our hopes and aspirations for Stray Kids next.
Kpop confession - @Stray_Kids - after see the #skzoo thunderous performance I really want to see Wolf Chan and Jiniret do red lights. pic.twitter.com/LaFOKiCxNz

— Kpop confession (@allredmonkey) September 20, 2021
What was your favourite part about the "SKZOO" version of 'Thunderous'? Share your thoughts with Kpopmap in the comments section down below!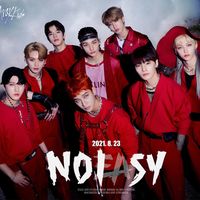 Became a fan of Stray Kids
You can now view more their stories