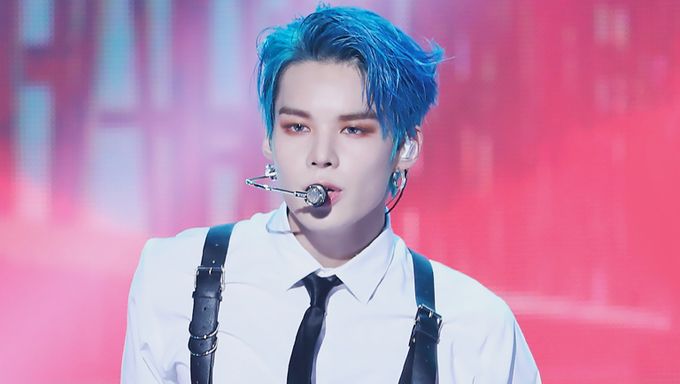 Fans want the best for their idols and they could go all the way out just for them! It includes taking nice photos of them and editing them on Photoshop so that they will look even better than before.
If you have been a fan of K-Pop for a long time, you must have come across the terms such as 'fan site masters'. They are the brains behind those beautiful and astonishing photos that you see trending among your fandom.
Let's check them out now.
#1 ASTRO- MoonBin
MoonBin knows how to give the best fan service and he is definitely one of the K-Pop idols who knows his fans the best! Even during stage performances where he had to put on a charismatic face, he also knows when to smile cutely.
#2 BLACKPINK- Rose
Fans call Rose the real life barbie. Her beauty which takes people's breath away makes people wonder how their fans are still alive when taking such beautiful moments of her.
#3 TWICE- Tzuyu
Representing the beauty of Taiwan, Tzuyu outshines herself even in the Korean Peninsula. Fans find her beautiful even when she is just standing!
#4 BTS-V
You can't help but agree that BTS's V deserves the Top 1 of Most Beautiful Faces 2017. Fans of BTS sure know how to capture beautiful moments of him which shows his charismatic side even more.
#5 Red Velvet- Joy
Hands down to Red Velet's Joy! Thanks to her dedicated fans, photos of her amazing body line is gaining attention from many Koreans these days. Plus, her sweet appearance and beautiful smile also earned the title of girl crush from many young girls.
#6 NCT- TaeYong
NCT's Taeyong's amazing facial expression awes fans once again. His eyes look like as if he could kill you instantly which makes people wonder again how the fans feel whenever they take photos of him.
#7 ChungHa 
ChungHa is known by many K-Pop fans these days as the solo queen as she is fierce and charismatic on stage. Her facial expression is definitely one of the best and many also love how she is adorable time to time too!
#8 VICTON- SeJun
The center and visual of VICTON has been getting the attention of many K-Pop fans these days and it is amazing to see how his fans were able to capture stunning moments. With his high nose bridge and lovely dimple, SeJun is bound to cause more fans to fall head over heels for him.
Read More : K-Pop Idols Wearing Officer Uniforms