What do you prefer, a warm cup of coffee with a piece of vanilla cake or a warm cup of coffee with coffee biscuits? Answers can vary, but it is undeniable that the combinations of two different things could create something much better, creative and sensational than the combination of two same things. 
Same goes for people as well. It's great for two similar people to be together, However, the chemistry is even bigger when two completely different people fit with one another well. The one with fair skin can look even fairer when they are with people with tan skin, while those who are tan can look sexier when they are with the fair white people. Respective charms are emphasized more when they are with those who have the opposite charms. 
There are some stunning visual duos, each having completely different charming points with one another.  Wanna check them out?
1st -V and JungKook of BTS
Fans express them this way. The handsome yet pretty V with The pretty yet handsome JungKook. Does the phrase come to ya? V has masculine features, however, he can also be seen as "pretty". JungKook has smooth and round shape features, yet he has the masculine looks as well. 
2nd - YoonA of YuRi of SNSD
They do have similar facial features, however, their aura and image are completely different. When YoonA is more of the innocent, bright type of girl, YuRi is more of the active and playful type! The difference was made by their skin tone. 
3rd- WonWoo and MinKyu of SEVENTEEN
When WonWoo is more of the vampire-cold looking type, MinKyu is has a warm aura and features. The difference of temperature felt between the two creates great chemistry.
4th - SeulGi and Irene of Red Velvet
Again, similar case with YoonA and YuRi, they've both look alike to each other. However, SeulGi has no double eye-lid while Irene has a thick one makes a huge difference in their overall aura. When SeulGi looks more of the playful chicky girl, Irene looks sophisticated and elegant. 
5th - Ong SeongWoo and Hwang MinHyun of Wanna One
The two amazingly stunning visuals well fit for different areas of entertainment. While Ong SeungWoo has the visual of an actor, Hwang MinHyun has the typical visual of an idol!
Must Read : Top 10 Male Idols Who Are Undeniable Visual Sensations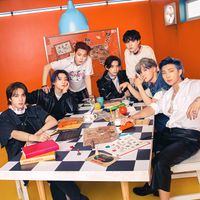 Became a fan of BTS
You can now view more their stories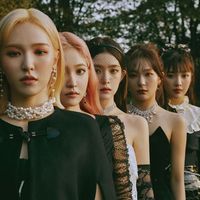 Became a fan of Red Velvet
You can now view more their stories