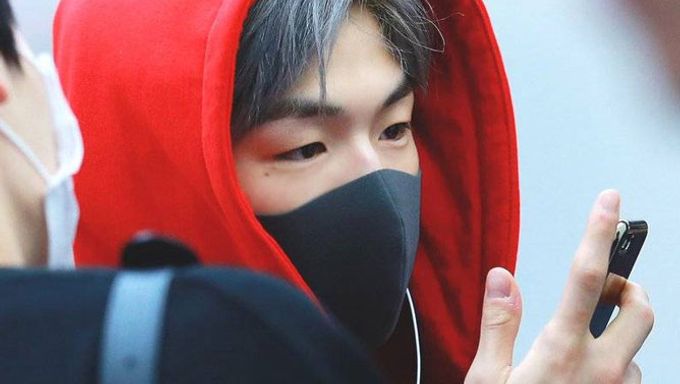 Only people with big hands can grab their phone the way BTS's Suga and Wanna One's Kang Daniel do.
Fans started to talk online about the subject. It is true that it is quite interesting. Both idols have the same habits of grabbing their phone. Only large hands can manage to hold it this way and touch the screen at the same time. Looking at the picture, their way might look easy and comfortable but not everyone can do it.
Here is Suga looking at his phone.
And here is also Kang Daniel using his phone.
Did you try too? Can you manage to use your phone like this?
Read More : Fans Spotted EXO's Kai Using Only This Three Bags