INFINITE's SungKyu makes fans laugh because of his more than logical answer to a fan's question.
SungKyu dreamed of becoming a singer since young but his parents were against the idea. He left for Seoul from Jeonju and supported himself to achieve his dreams. His familial situation is now solved.
The idol released his full solo album "10 Stories" on February 26 and was busy with various fan meetings.
At one fan meeting, a fan asked SungKyu "which idol does your mom like?". The idol then hilariously answered "SungKyu, but it is her son...".
Q. 엄마가 좋아하는 아이돌은?

ㅋㅋㅋㅋㅋㅋㅋㅋㅋㅋㅋㅋㅋㅋㅋㅋㅋㅋㅋㅋㅋㅋㅋㅋㅋㅋㅋㅋㅋㅋㅋㅋㅋㅋㅋㅋㅋㅋㅋㅋㅋㅋㅋㅋㅋㅋㅋㅋㅋㅋㅋㅋㅋㅋ타당성갑 논리갑ㅋㅋㅋㅋㅋㅋㅋㅋㅋㅋㅋㅋㅋㅋㅋㅋㅋㅋㅋㅋㅋㅋㅋㅋㅋㅋㅋㅋㅋㅋㅋㅋㅋㅋㅋㅋㅋㅋㅋㅋㅋㅋㅋㅋㅋㅋㅋㅋ pic.twitter.com/PdAHecxtNh

— 성규 저장소 (@save_sungkyu) April 1, 2018
Fans laugh at how logical and how correct is the answer. His mom will obviously and logically likes her own son more than any other idol. It was not the expected answer but no one can deny it. SungKyu indeed knows how to answer questions well.
He is now getting ready for his first solo concert 'Shine' beginning on May 5th.
Read More : Wanna One's Ong SeongWu Surprises Fan With "Wedding Ring"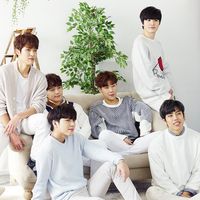 Became a fan of INFINITE
You can now view more their stories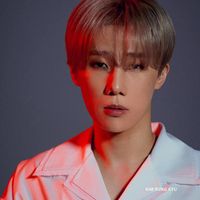 Became a fan of SungKyu
You can now view more their stories