SunMi held her first world tour, 2019 "WARNING World Tour", in New York City on March 15th. There, she broke exclusive news to fans about her plans for another comeback in 2019! SunMi's been busy traveling the world for her tour, but she's been diligently working on her next album.
She revealed during the concert that she's actually planning on releasing her new album this summer! She claimed that she's "been working on it", and hopes to start another tour with her new album.
"My next album is gonna release around summer. I've been working on that. If you guys want, I'll definitely come back to New York."
— SunMi
It's been just a little over a week since she released 'Noir'. Since it was a single album, fans suspect she'll be dropping a possible full-length album or a mini-album that encompasses both 'Noir' and her un-released track, 'Borderline'!
MAKEUS Entertainment has not yet made an official announcement regarding her upcoming album, but SunMi wanted to make sure her fans got exclusive news before anyone else! Take a look back at 'Noir' as you prepare your hearts for another exciting summer with SunMi!
Read More : Exclusive Review: SunMi Holds Successful 2019 [WARNING] World Tour At New York City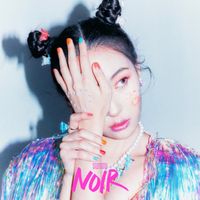 Became a fan of SunMi
You can now view more their stories