SunMi Elbows Fan After Discovering Him Selling Her Albums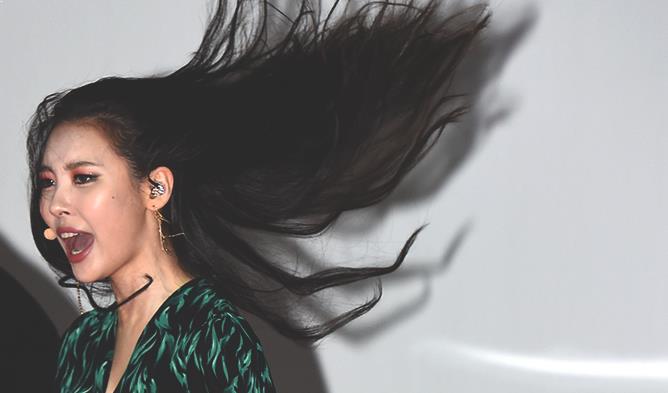 SunMi has been making a name for herself once again through her most recent single 'Gashina'. The former Wonder Girls member had to teach her fan a little lesson after she discovered him misbehaving.
So what exactly happened? 
The 'Gashina' singer discovered some of her solo debut albums being resold online. 
Upon the discovery, she joked about backhanding the person if she ever found him.
After locating the fan who was selling the albums online, a short interview took place asking him how many copies of the album he originally purchased.
To which the fan replied "30 copies…"
He was also asked, "How long have you been a fan of SunMi for?"
To which he replied, "Ever since 'Tell Me' came out."
And that's when SunMi suddenly appeared at the scene…
And approaches him saying "I've seen you before from a fan signing."
"I even remember your face and you dare sell my albums!?"
And soon afterwards, she showed her sweet self and held his hand and told him "Well done!"
And thanked him for being by her side as a fan for 10 years.
Must Read : SunMi Reveals The Real Reason For Leaving Wonder Girls