SunMi held her 2019 "WARNING" World Tour at The Town Hall in New York City on March 15th, and Kpopmap was invited to get exclusive coverage for her global fans! The concert hall was completely packed with fans from all over the world who gathered together to see her first North American tour.
Here are the main messages that SunMi wanted to share with her fans through her world tour!
"Never Forget Your Desires": To set the mood, SunMi started off with '24 Hours'. As it was her first ever solo track, she revealed that the whole concert will be about one message: "Never forget your desires." It appeared she wanted her fans to remember to never stop going after your dreams, just as she never gave up on her love for music when she launched her solo career with '24 Hours' after leaving Wonder Girls back in 2010.
"I think you guys waited for a long time for me, and I'm so thankful that you came out tonight."
SunMi Reveals Her True Personality: SunMi has composed music for years, but she's now turned to only singing her self-written and self-produced songs. SunMi revealed that as she grew as a musician, she learned who she truly was. According to SunMi, her not-yet-released self-composed track, 'Borderline', best sums up who she is. The lyrics talk about a girl who's innately good but can be mistaken as wild and unstable due to her diverse personalities.
"Ever since I started making songs and producing myself, somethings have come up in my head. What kind of person I am and what's in my mind.
I found the answer. [It's] the next song I'm going to sing, 'Borderline'. It's actually one of the favorite songs that I made."
SunMi's Noir: SunMi recently released her latest single, 'Noir'. The track talks about two people who just can't seem to get the timing right, while the music video focuses on attention seekers who harm themselves to get engagement on social media. SunMi humorously pointed out the irony as she asked her fans to check it out on all social media platforms! She said she tried to share her noir with the fans through this song.
"Let's talk about 'Noir', my new single! My new single, 'Noir', just came out, so I want you to check it out on YouTube, iTunes, Apple Music, and what else… Twitter, Instagram, all social media.
Actually, I made this song inspired by social media. It's very ironic.
Noir is one of the genres of movies, and the 'Noir' I sing is my kind of noir. Did you see Noir music video? That's my kind of noir. In the video, I act like an attention seeker. We harm ourselves to get attention, likes, and subscribers… Unfortunately, so do I. It was a joke. Don't take it seriously. Ha! Sorry about that!"
"Where Do You See Yourself In 10 Years?": SunMi played a short interview video during an intermission between songs, where the interviewer asked what plans she had for the next 10 years. She replied that she may be living happily with her child, as she'll be 36 years old by then. She said she may not be in the music industry in 2029, but creating something entirely different from music.
"In 10 years, I'll live well with my baby. Or I might be doing something other than a singer. Maybe creating something [else]."
SunMi Announces New Comeback: SunMi revealed during her New York show that she's already working on a brand new album! It appears she's written all of the songs as she says it'll drop something in the summer. She's been busy working on her new album, while touring the world. She promised her NYC fans that as long as the fans wanted her, she'll go to anywhere!
"My next album is gonna release around summer. I've been working on that. If you guys want, I'll definitely come back to New York."
SunMi Gets Emotional About New York: SunMi used to live in New York back in 2009~2010 when Wonder Girls was trying to break through in the US music industry. She began to get emotional as she recalled those days, which happened nearly 10 years ago. She said having her own concert in New York holds a special meaning because of everything she went through during those tough times when K-Pop was barely known in the US. She also remembers trying to learn as much English as she can to connect with her international fans, and she definitely succeed in that part as she spent majority of the concert talking in fluent English!
"I actually used to live in New York. That was ten years ago. It was between Park and Lexington. I have so many memories from New York.
Having my own show in New York is very special to me. At that time, I was sixteen. I had no idea. I don't know. At that time, I didn't really know how to talk to people in English. I stayed at home. I'm not the outgoing type.
I'm trying very hard to connect with you. English isn't my first language. I hope you understand me! Hope you guys know I'm trying really hard."
SunMi Is The Queen Of Sass!: Non-fans may think SunMi is frail from her outter appearance, but she's a queen with a sassy and witty personality! SunMi didn't hold back in calling out her fans as she corrected them when they were wrong. As she tried to talk about her songs, certain fans kept interrupting with their chants. So what is a queen to do? She hollered back, "Let me talk," before comically admitting, "Actually, I don't really have anything to say…"
SunMi wore flashy sequin silver boots on stage, and one fan asked if it was from Aldo. She looked directly at the fan, gave her a cute no-no head shake and explained, "Aldo? It's not [from Aldo]. Guys, I customized it." Fans roared with laughter as SunMi let everyone know that the queen doesn't do mass-production. SunMi deserves the one and only-s!
During her talking segment, a fan mispronounced her name. So what is SunMi to do? She immediately stopped her speech and clapped back, "Actually, I'm not Soon-Mi. I'm SunMi." Like a Queen! Know who you're talking to, peasant! Fans couldn't get enough of SunMi's adorable sass as she continued to joke with her fans like siblings who've grown up together!
SunMi concluded the night with an encore performance of "Gashina" as she genuinely thanked her fans for helping her "WARNING" World Tour happen. She teared up as she vowed, "I'll be back, New York!"
SunMi's first world tour will continue on to Toronto, Washington DC, Hong Kong, Taipei, and Tokyo but before that, check out the highlight video of her shows in North America!
Read More : Kpopmap Exclusive Review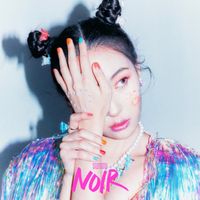 Became a fan of SunMi
You can now view more their stories