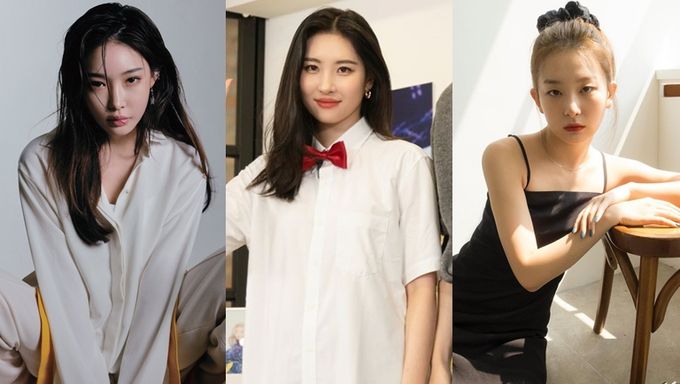 SunMihad recently made a comeback with her title track 'pporapippam' and if you have yet to check out her music video, you can do so below!
She is currently promoting her song through various channels and on July 1, she had guested on MBC FM4U with radio DJ Kim ShinYoung. During that time, they talked about how they have known each other for more than 10 years and was amazed to see how much SunMi has grown.
Moving on to her latest song, SunMi shared that she was involved in the writing of the lyrics as well as making of the top line of the track.
She also shared that the closest juniors which she has is none other than Red Velvet's SeulGi as well as ChungHa.
SunMi revealed that when her track was released, the two of them had texted her and told her that they were streaming her song. In addition, she had also received a text from AB6IX's DaeHwi, telling her that he was listening to it too.
With such sweet and kind actions, SunMi could not help but found her juniors adorable and caring.
https://www.instagram.com/p/CCFv9wfJhbw/
Fans who had listened to the radio believe that back in 2018 KBS "Gayo Daechukje", SunMi had also spent quality time with all the 3 idols which she had mentioned. You can take a look through the video below!
SunMi will be promoting her new song 'pporapippam' on various music shows.
Did you already know that she is close with SeulGi and ChungHa?