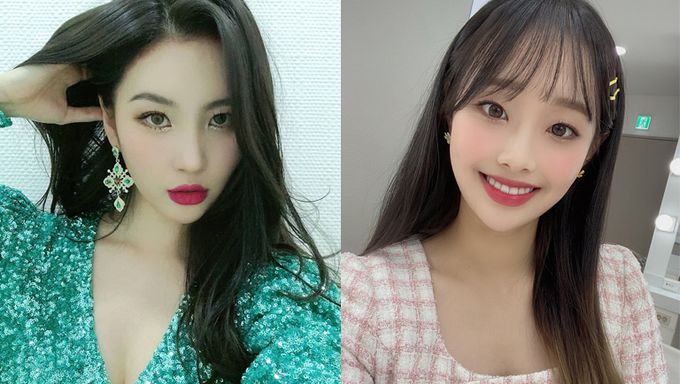 Earlier in December, Mnet had released their reality program "Running Girls" which featured 5 female K-Pop idols. They are none other than SunMi, ChungHa, EXID's Hani, OH MY GIRL's YooA and LOONA's Chuu.
It is a show where the idols get to bond together while also sharing various running courses to the viewers. If you have yet to check out the teaser, you can do so below.
It shows the first meeting of Chuu along with the other 4 idols.
Over time, viewers noticed how SunMi appeared to become a fan of Chuu! During the show, she was seen giving advice to the younger idol and also taking care of her too.
거기 누구 업써혀? (' ㅅ ')/ pic.twitter.com/wNY4zmGVYh

— Miyayeah (@miyaohyeah) December 22, 2020
On Dec. 23, SunMi had also posted a hilarious photo of Chuu, suggesting that she seemed to have become a fan of her! She had also made use of screenshots of an animation to portray how Chuu was sharing her love to the other 4 members on the show.
지우가 언니들에게 사랑을 줄 때 pic.twitter.com/VxTIX6DZqN

— Miyayeah (@miyaohyeah) December 22, 2020
Her tweets had definitely caused Chuu's fans to go aww as they love it when they see other idols showering Chuu with such love.
With that being said, many could not wait to see future interactions of Chuu along with them.
Are you also loving how SunMi is showering Chuu with love?