We've seen K-Pop idols in the past who left this world in the most unfortunate circumstances, which is why many people have been alarmed by SunMi's recent behavior.
It all started when the K-Pop idol uploaded a photo of Advil pills on her Instagram account.
One fan commented:
"16 capsules = 3200 mg. That will definitely kill you. I hope this is for aesthetics lolol."
And she also cried during a live streaming session and moved away from the camera.
While fans were and still are worried about SunMi uploading photos of pills and breaking down in tears, her agency released an official statement clarifying that the pills were props for a filming set.
SunMi herself has also assured fans through Twitter that she is fine and they have nothing to worry about.
걱정하디마용 진짜! 저 진짜 괜찮아요! 진짜 괜찮아요 진짜로 진짜! 걱정 시켜서 미안해요 ㅠㅠㅠㅠㅠㅠㅠㅠㅠ 근데 걱정할 일 아니에요!!!!!!!! 울지마요!!!!!

— Miyayeah (@miyaohyeah) February 21, 2019
Read More : The K-Pop Idol Who Sold His Phone Number To Girls In School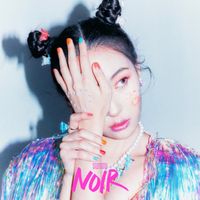 Became a fan of SunMi
You can now view more their stories