K-Pop artist SunMi recently performed at a university festival, yes it's that time of the year in South Korea, and was seen in a very chic yellow mini-dress in plaid.
During a break between her songs, she spotted one person getting up from his seat, attempting to go somewhere.
She called him out right on the spot, and demanded to know where he was going, of course, in a very playful way. As the person who got up realized that all eyes were on him, he turned red.
However, things turned quite embarrassing and funny for SunMi as the person who got up stated that he was on his way to the bathroom.
중간에 가는분들 확인하고 어디가냐고 그러는 우런니 ,, 선미앞에서 감히 어딜가 ? 화장실이라니까 바로 죄송하다하는 ㅋㅋㅋㅋㅋㅋㅋㅋㅋㅋㅋㅋㅋ??#선미 #sunmi pic.twitter.com/7XgHMdmk6N

— 선미는꽃길만? (@h_miyya) May 17, 2019
SunMi then realized she couldn't withhold her fan from using the restroom, and apologized for stopping him.
Read More : SunMi Criticized For Saying BTS Was The Reason For K-Pop's Global Success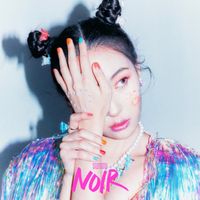 Became a fan of SunMi
You can now view more their stories