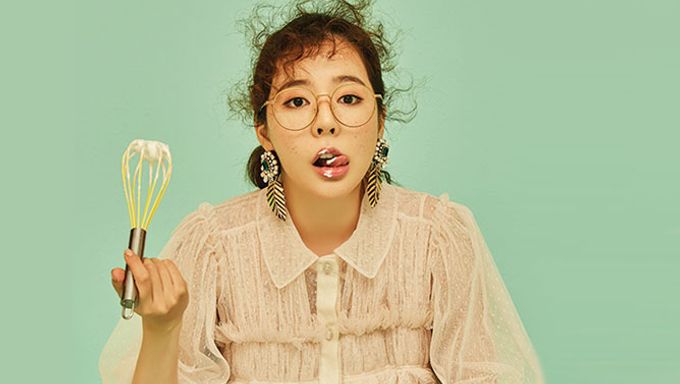 According to Sunny, SNSD's got a great big comeback plan for their 10th anniversary!
Sunny was the featured star on THE STAR magazine's March photoshoot. From the pre-released photos, you can see Sunny in her bright and youthful image as she tries out her cooking skills, sunflowers, and a daisy pout. Although her usual beauty caught the eyes of many fans, her revelations on SNSD's 2017 comeback plans is what caught the ears of their many fans.
When asked about the future of Girls' Generation, Sunny replied, "I consider the lyrics as what's most important when singing ballads, and I personally think it's hard to sing ballads as a group with many members. Even so, I want to show us singing it." Then the idol got our ears perked up by stating, "You'll probably see SNSD's new album sometime this year."
She continued on to address the rumors of the group disbanding, "I was sad and disappointed. We would tell each other our worries, and we love seeing us win 1st place together. However, every member has their own passion in music, so it's exciting to see what kind of image we'll show as a soloist."
Since the girls will be celebrating their 10th anniversary this summer, Sunny revealed their special plans for their fans. She revealed, "We want to do something memorable and happy with our fans for our 10th anniversary. Of course, it will also be fun."
SONEs can look forward to an exciting new year with their idols!
Must Read : MV )) TaeYeon – I Got Love