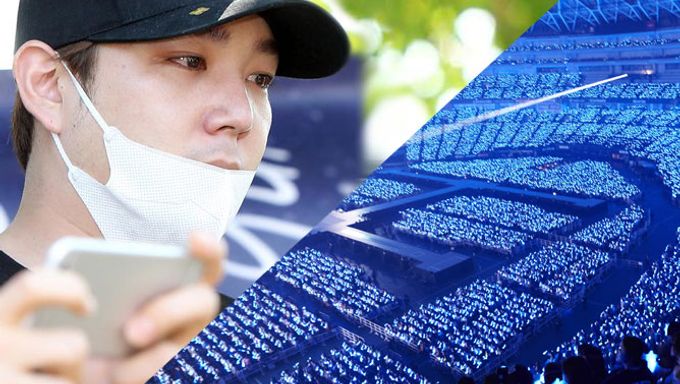 KangIn is the center of hot criticisms for his 2nd drunk driving arrest, and the aftermath has left the ELFs split and confused.
It's common knowledge in the K-Pop world about KangIn's first DUI accident that occurred back in 2009. Soon after, KangIn had taken a long hiatus from the entertainment world. The first accident was somewhat swept under the rug after his fulfillment of active army duties while he was on hiatus. KangIn showed great remorse and regret for his 2009 actions by continually apologizing and lowering his head in shame whenever the topic was brought up on TV and at events. However, KangIn appears to have had a relapse as he was arrested for leaving the scene of yet another accident caused while he was under the influence of alcohol.
Must Read : 150717 Music Bank : Super Junior to Give Out Coffee for Fans
Just yesterday, KangIn was caught on camera crashing into a street pole during the middle of the night. A loud crash was heard late at night from a quiet street, when witnesses saw a black BMW SUV crushed into a street pole. The SUV then drove off without looking back, and the driver was later identified as KangIn of Super Junior. KangIn was brought into the police station 11 hours after the time of the accident. His alcohol level was over the legal percentage of 0.5%, and the idol had openly confessed to his crimes.
The CCTV footage was later released through various news reports, showing proof of KangIn's SUV crashing into the street lamp and then driving away. According to the reports, KangIn had admitted to being drunk at the time and stated that "I remember that I hit something, but I didn't know it was a street pole." His statement has caused an uproar among the public and his fans, as they claim that it was irresponsible for him to not even check what he had hit. The responses varied from "What do you mean you didn't know what you hit? What if you had hit a person?", "How drunk must he have been to not even realize what he hit", and "Is that even a thing to say after committing such a crime?"
SM Entertainment's officials have spoken up about KangIn's arrest, as they released an official statement apologizing on behalf of KangIn's accident and promising to cooperate with the officials in the matter. They also reported that KangIn is deeply reflecting on his wrongdoing and will be taking a break from all entertainment activities once again.
It appears SM Entertainment officials are not the only ones deep in thought as Super Junior member, Kim HeeChul has closed his once-very-active Instagram account. The closure came after the reports of the accident, which led the fans to believe that HeeChul was reacting towards KangIn's news. Fans are both worried for HeeChul's current state of mind, as well as sympathetic towards the idol.
After all of the occurances, the fans have been split over their reactions towards KangIn and his future promotions. On one side, fans have expressed their anger and disappointment as they started to demand SM to kick KangIn out of the group. On the other hand, some fans have expressed that although KangIn has committed yet another terrible accident, ELFs must be supportive of their oppa and help KangIn seek professional help.
The break between the fans have been evident through numerous reporting sites. The one side demands the retirement of KangIn as responses varied from "He's bringing the rest of the group down.", "Please kick KangIn out of Super Junior, SM!", and "I am a devoted ELF, and one time may have been overlooked, but the second time is just plain unforgivable." The other side asks for people to think positively by responding, "As a ELF of over 10 years, I can't turn my back against KangIn. I just want KangIn to get better through professional and medical help", "We can't let Super Junior be torn apart" and "Although KangIn's actions were terrible, at least it was a street pole and not a person."
What do you think of the whole issue? Will we be able to see KangIn active as a Super Junior member again? We just hope that KangIn has finally learned his lessons, and that people will be able to learn through his mistakes, Driving under the influence is not acceptable in any situation whatsoever.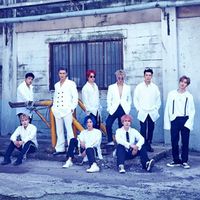 Became a fan of SUPER JUNIOR
You can now view more their stories