Just recently, K-Pop idol Suzy showed her support for sex crime victim Yang YeWon.
However, she has also apologized for the damages it has caused as well. You might be confused as to how damages could have been made when she was showing support to an alleged victim.
It turns out that the photo studio where Yang YeWon was allegedly sexually harassed is no longer run by the former owners, who are currently suspected of the crime, but completely different people. After Suzy's support for the petition, many people have begun strongly voicing their intention of taking action against the studio. But the only problem was that the people involved in the sex crime were long gone and the studio was being run by new owners who had nothing to do with the crime.
Suzy released her official statement of apology on Instagram saying that she should have looked into the situation further before acting. The K-Pop idol is currently doing all she can to undo the damage caused to the innocent people through her mistake.
Additionally, many netizens have been criticizing the K-Pop idol for being careless while some have even gone as far as accusing her of being a feminist.
Read More : Suzy Shows Support To Alleged Sex Crime Victim Yang YeWon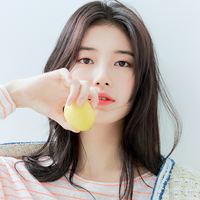 Became a fan of Suzy
You can now view more their stories