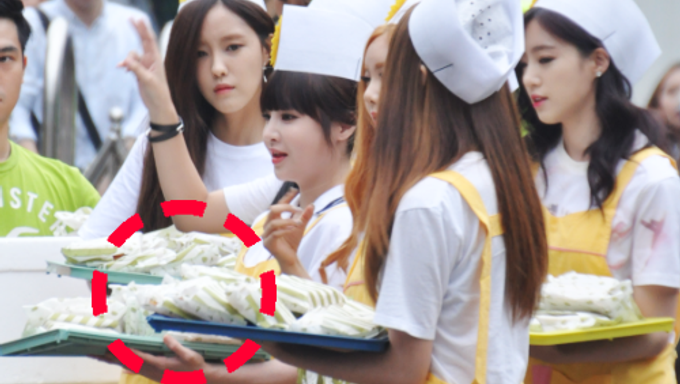 T-ARA  Has Prepared Some Sandwiches For The Beloved Queens at Music Bank! 
Recent controversial girl group T-ARA had a special sandwich cart for their fans who came to the pre-recording of their performance on August 21st's KBS' 'Music Bank'. The female idol band providing a  as fan service to their equally beloved fans, Queens. The sweet hearts prepared warm sandwich at the pre-recording site of 'Music Bank' for some of fans and reporters as thanks to their constant support.
Fans thought the same as they wrote on Twitter in response, "Wahhh they so kind," Let's be together forever ever !," and, " Goodness often charms more than mere beauty." The special gift truly made fans' heart flutter! Lucky attending fans were reported to be able to see and interact with T-ARA. And one netizen says, actually people say suchabout T-ARA but T-ARA turns around and hands them a sandwich and doesn't even ricecake it into their mouths. 
Full Video of The Moment >> Kpopmap Youtube 
Meanwhile, with the large-scale group, some of 16 korean music teams arrived at the KBS 'Music Bank' to have a rehearsal on the same day and time.