Wanna One's Lai KwanLin introduced himself as a Chinese Taiwanese and Taiwanese netizens begin to blame him.
Wanna One appeared on the radio program "KISS THE RADIO" on August 28th. Lai KwanLin from Taiwan inadvertently introduced himself as a 'Chinese Taiwanese'. Regard this, Taiwanese netizens keep criticizing him, claiming that "This is not a case that can be passed easily". 
A word on the radio goes spread among Taiwanese netizens and they started to rake over what Lai KwanLin did in the past. On the other side, however, some Taiwanese netizens are arguing that "It's because he is not used to express in Korean" and "It seems like that someone ordered him to do that because of what happened to Tzuyu of TWICE before". 
But still, tremendous reproaches are pouring down to Lai KwanLin in Taiwan. Korean netizens worried about Lai KwanLin, saying he is the only victim of history and confusing international relationship between China and Taiwan. 
Must Read : What Is Really Wrong With Tzuyu?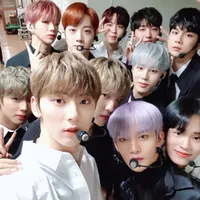 Became a fan of Wanna One
You can now view more their stories