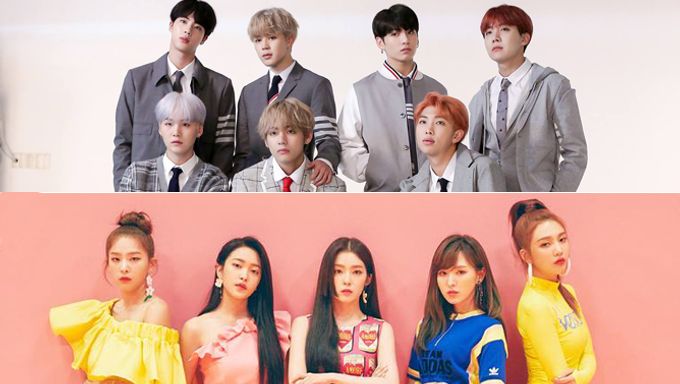 BTS was chosen as the group that teenagers wish to have as their trainee teachers the most.
According to 10JAM, a teenager research group, they held a poll from June 15th to 27th for 2 weeks with teenagers being the target. They were asked to choose the male idols they wish to have as their trainee teachers and would come to teach in their school.
In addition, they were also asked to choose female idols that would come to their class as transferred students.
BTS topped the first question with 26% of the votes. Wanna One followed suit with 11% and third place went to BTOB and EXO with similar votes of 9%. WINNER also received 5% of the entire votes. They explained that just by imagining BTS being their trainee teacher would give them happiness.
As for the second question, Red Velvet received 35% of the votes. The second place went to BLACKPINK with 11% and MAMAMOO and TWICE both received 8% of the votes. Lastly, GFriend received 7% of the votes.
They also explained by saying that they will become best friends with Red Velvet if they ever come to their school. One fan also commented that if BLACKPINK's Jennie were to become her sitting partner, she has the confidence to become the top 1 in school. One MAMAMOO fan also said that she would visit 'gopchang' restaurants with HwaSa.
It is expected that more interesting polls will be coming up.
Share with us who you would want for your trainee teacher and transferred student!
Read More : Netizens Pick K-Pop Celebs Who Should Be Less Active On Social Media