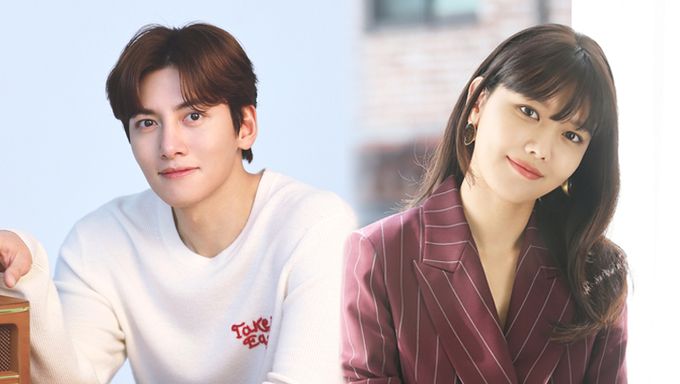 "Tell Me Your Wish" is set in a hospice ward and tells the story of volunteers and their patients.
Top Hallyu actor, Ji ChangWook and Girls Generation's Choi SooYoung are confirmed to play the leads.
Ji ChangWook is one of the most popular Korean actors across the globe with hit dramas such as "Empress Ki", "Healer", "The K2", "Suspicious Partner" and more. He most recently starred in the dramas "Lovestruck In The City", "Backstreet Rookie" and "Melting Me Softly". He is currently busy filming Netflix's "The Sound Of Magic" and all eyes are on him to see if he will choose "Tell Me Your Wish" as his next drama.
Top Hallyu star Choi SooYoung recently starred in the drama "So I Married The Anti-Fan" and appeared in the drama "Run On". An official from Choi SooYoung's agency at Saram Entertainment said "We have received an offer to appear in "Tell Me Your Wish" and are currently reviewing it."
Reports mentioned that they might film from this August to March 2022. The broadcasting date is yet to be released (it might be 2021 or 2022).
Here is more information.
We will keep on updating, stay tuned.
Tell Me Your Wish (2021)
Information
Title: Tell Me Your Wish / Dangshin Sowoneul Malhamyun / 당신의 소원을 말하면
Director: ​​​Kim YongWan
Writer: -
Network: TBA
Runtime: TBA
# of Episodes: -
Genre: Drama
Language: Korean
Summary
The story of volunteer workers in a hospice ward, their patients, and how they prepare to confront death.
Cast
An "adult child" who runs from death while having no real desire to live. When he finds he is becoming attached to life, he inflicts pain on himself by adding a tattoo to his body.
Choi SooYoung as Seo YeonJoo
A nurse in the hospice ward.
[The character's description for this season is yet to be released].
Poster & Teaser
-to be updated-