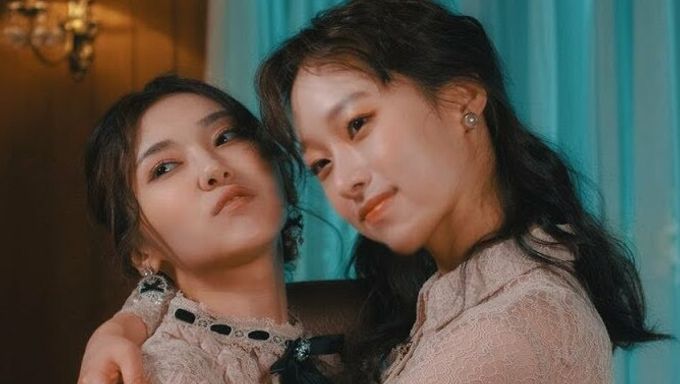 The topic of homosexuality is something that is gradually being discussed more often in South Korea, but still remains largely a taboo subject among the older generations.
K-Pop singer Tenny's MV for '159 cm' revolves around the story of two lesbian lovers who face discrimination and violence from their family due to their sexual orientation.
The MV has been by far the most "in your face" among all the K-Pop MV's that is about homosexuality, which is the reason why South Korean netizens who have watched it have been debating about homosexuality much more vocally than ever.
While we know that there are homosexual people in South Korea, who obviously support the MV, many of the comments have been expressing how homosexuality is not only unnatural, but also a factor that increases the chances of being infected with STD's.
"I don't think homosexuality is bad, but I do think it's wrong. It's unnatural behavior."
"If the anus is involved in sexual intercourse, not only are the chances of being infected with STD's higher, the anus is completely ruined. As you get older, your bowel movement gets worse, causing wastes to become watery, and if your anus is stretched, it loses the ability to prevent wastes from coming out, losing control over it. When unable to get to a restroom, the anus cannot control the wastes from coming out, and ends up slipping out. If you visit homosexual online cafes, there are lots of people talking about how they suffer from fecal incontinence.
"I think it's every person's freedom to accept or reject homosexuality. But shouldn't people refrain from criticizing? It's not even their lives, why should they criticize?"
You can check out the MV below.
Read More : Top 3 Female K-Pop Idols That Gay Women Absolutely Go Crazy For