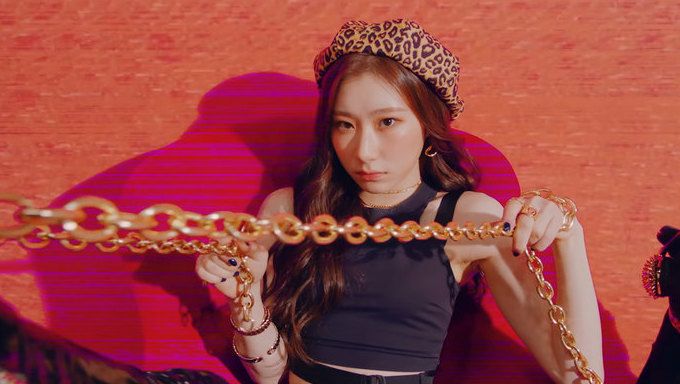 ITZY member ChaeRyeong has had it quite tough since the past, as there have been moments when people criticized her appearance.
In fact, things were so bad at one point that even her mother had to step in and write a lengthy post on social media pleading with netizens to not be so cruel and harsh towards her daughter.
Hard to believe as she is both beautiful and talented, this has naturally caused her to be insecure about her appearance over time, as revealed by her.
During a somewhat recent live broadcast, ChaeRyeong revealed just how much the girl group's fandom, MIDZY, have helped her overcome her insecurities involving her appearance.
She thanked the fans for calling her pretty and that in the past, she always felt insecure about her ears the most. However, she revealed that now she goes around everywhere with her ears showing clearly.
And what's even more touching is how she stated:
"It's my dream to become someone who can be a good influence to others. But the thing is, I feel like I'm getting more of that from you guys, and I can't help but truly feel lucky and grateful. I keep every single one of your letters in my heart."
Below are some of the reactions from the fans.
Chaeryeong said she's thankful for MIDZYs telling her that everything about her is all good and pretty
Chaeryeong doesn't feel confident about her ears & voice but because MIDZY said that we like her voice and ears, she feels more confident about them now

you're always pretty? pic.twitter.com/g6dpUdIlMW

— 륮령 ୧⍢⃝୨ (@1tzy_) December 22, 2019
Her round ears make her look cute ?

— teudoongz (@teuwise1020) December 22, 2019
chaeryeong pretty
chaeryeong gorgeous
chaeryeong everything
chaeryeong beautiful
chaeryeong best girl
chaeryeong best idol
chaeryeong deserves the world pic.twitter.com/SG7Mh6PKKN

— ًlike n rt ? (@h7erim) December 22, 2019
i think everything about her is adorable and beautiful and she doesnt have to change a single thing!!

— [IA – CHECK BIO] (@galaxyyjin) December 22, 2019
And quite frankly, we don't even know why all of this was an issue in the first place because she's just too beautiful to be someone being criticized about appearances.
Thumbs up to MIDZY for really showing her for who she truly is!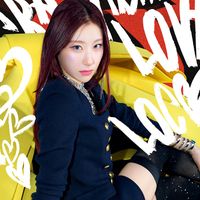 Became a fan of ChaeRyeong
You can now view more their stories