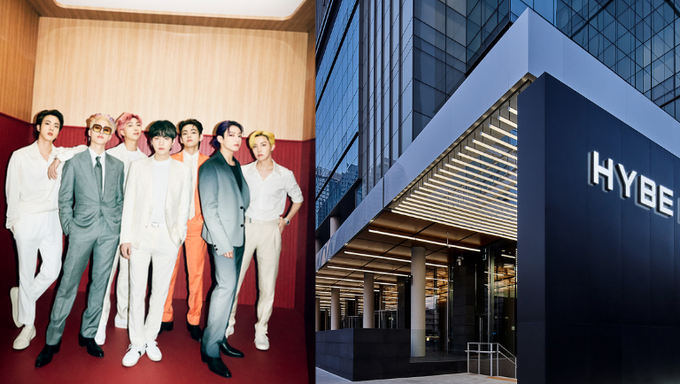 TMI News recently shared a list of the best idol agencies in the K-Pop entertainment industry. Many were surprised to see some companies outranking others and surprised by other companies not ranking as highly as expected. However, there is more to each company than what meets the eye.
Many K-Pop fans have shown more interest in the well-being and work conditions that their idols train and promote under. g.o.d's Joon Park once took K-Pop fans on a YouTube video tour of the top 3 entertainment companies (considered to be YG, SM, and JYP Entertainment). He showed their high-tech facilities and the conditions that idols in big companies work in.
This list will explore each of the best K-Pop entertainment companies and their respective buildings in more detail.
1. YG Entertainment
Location: Hapjeong, Seoul.
Deposit: 180 billion Korean won.
YG Entertainment is one of the pioneer entertainment companies referred to when talking about K-Pop. They are considered the best with their top-scale facilities and building. YG Entertainment is home to legendary boy group BIGBANG and famous groups such as BLACKPINK, WINNER, etc.
YG Entertainment was initially in a different building (since 2007) that was bought on auction at 2.81 billion won. That building has been torn down and replaced with the one standing there today. It has state-of-the-art facilities and is designed to have all of the facilities they could possibly need in one building.
The interior of the building is so beautiful that YG boy group TREASURE even filmed the space portion of their '음 (MMM),' music video in an office there. The members described the building as futuristic.
2. SM Entertainment
Location: Apgujeong, Seoul.
Deposit: 50 billion Korean won.
Founded by Lee SooMan, SM Entertainment is another legendary entertainment company in Korea. Currently, it is home to some of the biggest K-Pop artists such as EXO, NCT, Red Velvet, aespa, etc.
Although there are 3 SM buildings, the main Apgujeong building leaves the biggest impression. It has an ideal location amongst famous K-Pop roads and department stores, making it prime real estate.
3. RAIN Company
Location: Cheongdamdong, Seoul.
Deposit: 46.8 billion Korean won.
Founded by legendary K-Pop star RAIN, this company is also home to rookie actress Oh YeJu and rookie boy group Ciipher. The company contains a classy cafe, restaurant, and even a hair salon.
4. JYP Entertainment
Location: Seongnaedong, Gangdong District, Seoul.
Deposit: 36 billion Korean won.
JYP Entertainment is one of the most renowned entertainment companies in K-Pop history. Founded by JYP (known for his Midas touch), it is home to famous groups TWICE, ITZY, Stray Kids, etc.
JYP Entertainment actually moved buildings in 2018. Their previous building (which they used from 2002) was so famous that the donut shop across from it had one of the best profit margins in Korea, at some point.
The new building has more advanced technology and is famous for its cafeteria that only serves organic food. Due to this fact, the operation of this cafeteria, per year, costs 2 billion Korean won. It has 9 dance studios, 18 vocal practice rooms, 7 producing rooms, 11 recording rooms, and 2 mixing rooms. It even has a specialized soundproofing system and its own oxygen system.
5. HOOK Entertainment
Location: Cheongdamdong, Seoul.
Deposit: 24 billion Korean won.
HOOK Entertainment is home to artists Lee SeungGi, Lee SeonHee, and Oscar-winning actress Yoon YeoJeong. This combination of popular Korean celebrities makes this building shine even brighter.
6. RBW Entertainment
Location: Jayangdong, Seoul.
Deposit: 21 billion Korean won.
RBW Entertainment is home to MAMAMOO, ONEUS, ONEWE, etc.
After a lot of frustrations with their old building, which had internet connection problems (causing problems during live streams with fans), they moved to this beautiful new building. It is renowned for its wide practice rooms and stylish recording studios.
7. FNC Entertainment
Location: Cheongdamdong, Seoul.
Deposit: 20 billion Korean won.
FNC Entertainment is home to CNBLUE, SF9, P1Harmony, etc.
This is one of the most beautiful buildings and is even surrounded by buildings such as contemporary art centers to match it. It has a rooftop garden, fitness center equipped with personal trainers, and personal practice rooms for the artists.
8. DSP Media
Location: Nonhyundeong, Seoul.
Deposit: 19 billion Korean won.
This is the home of the co-ed K-Pop group KARD, and boy group MIRAE, etc.
KARD's SoMin gave a detailed and special tour of the building on her YouTube channel.
9. P Nation
Location: Nonhyundong, Seoul.
Deposit: 18  billion Korean won.
This company was founded by PSY and is home to Jessi, Hyuna, and Dawn. The company contains all of the recording and production facilities that its artists may need. PSY's company is considered new on the block, but fans are excited to see his artists rise with the company's growth.
10. HYBE
Location: Yongsan district, Seoul 
Deposit: 17.1 billion Korean won
Formerly known as Big Hit Entertainment, HYBE is home to hit artists BTS, TXT, and Lee Hyun. HYBE Corporation was started by Bang SiHyuk and has adopted and acquired other subsidiaries and entertainment companies such as Belift Lab (ENHYPEN's label), PLEDIS Entertainment (NU'EST and SEVENTEEN's label), KOZ Entertainment (founded by ZICO), etc. 
The company has a cafe with a view of the Han River, a top-class gym, grand-scale studios, and a huge museum as well. There is even a birch tree garden rooftop.
Watch this video where TXT gives g.o.d's Joon Park a tour of the HYBE building.
This is the lay of the land in the K-Pop industry at the moment. Where did your faves' company rank?