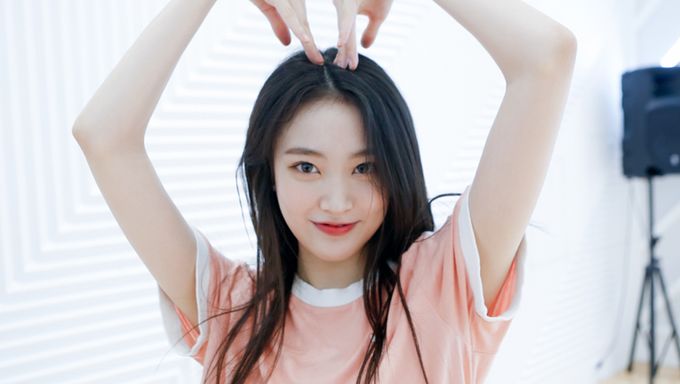 There are many K-Pop groups that have debuted and will be debuting in 2020. If you are curious to find out which teams will be debuting, you can check out the article here.
One of the groups is none other than the upcoming female group under PlayM Entertainment! The agency also houses K-Pop groups such as Apinkand VICTON.
Currently known as PlayM girls, they have yet to announce the group name which they will be debuting in. It was also previously mentioned that they will be making their debut in June.
With that being said, many has been curious about the girls and looked up on some of the members. One of them who had caught the attention of many is none other than ZoA!
Netizens were complimenting her fresh looks and her bright eyes were also one of the facial features which they like.
For those who are interested to learn more about her, it was said that ZoA was born in 2005 and is the youngest member of the group. She is also said to be 170 cm tall and also holds the rapper position.
Some netizens who had seen her photos were surprised to find out that she is only 16 years old (Korean age) and amazed by her mature look. Others also mentioned that they are looking forward to their debut.
For those who are eager to see more of their content, make sure to check out their pre-debut teaser video below.
Who else could not wait for their debut?
Read More : Which K-Pop Girl Group's Debut Are You Anticipating The Most In May?