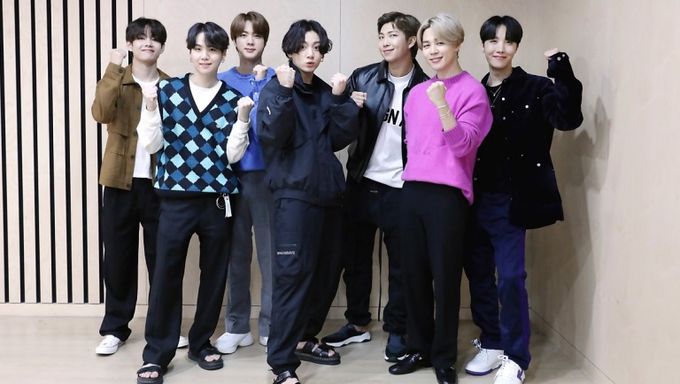 Have you ever wondered which K-Pop groups and content people from all over the world enjoy the most? What are the most popular K-Pop groups being searched for and looked at on platforms like Wikipedia?
Well, WikiProject Korea (a project that aims to share Korean culture and pop culture powered by Wikipedia) has shared its most popular pages relating to Korean culture content including K-Pop, K-Dramas, history, etc. 
You can see the pages that K-Pop fans searched for and read the most. These are pages on their site that have gotten a lot of views in a month. 
Here are the 24 most popular K-pop groups and artists according to their pages on Wikipedia for the month of August. These K-Pop artists are within the top 100 popular pages. We have accessed this data on Sep. 9, 2021.
1. BTS - 688,531 page views
2. BTS's V - 283,934 page views 
3. BLACKPINK - 267,531 page views
4. BTS's JungKook - 264,783 page views
5. Jeon SoMi - 169,817 page views
6. BLACKPINK's Lisa - 169,762 page views
7. EXO - 158,749 page views
8. BTS's RM - 148,905 page views
9. BTS's Jin -146,857 page views
10. BTS's Suga - 142,056 page views
11. IU - 135,959 page views
12. TWICE - 135,777 page views
13. BLACKPINK's Rosé - 131,112 page views
14. BLACKPINK's Jennie - 119,404 page views
15. BLACKPINK's JiSoo - 115,663 page views
16. ASTRO's Cha EunWoo - 110,000 page views
17. Red Velvet - 109,814 page views
18. BTS's J-Hope - 106,058 page views
19. Stray Kids - 104,278 page views
20. Girls' Generation - 102,983 page views
21. TXT - 97,720 page views
22. CLC - 96,812 page views
23. NCT - 92,596 page views
24. (G)I-DLE - 92,350 page views 
BTS topped the ranking with 688,531 views, and BTS's V came in second. BLACKPINK was not too far behind in third place with 267,531 page views.
Note: BTS's JiMin has not been placed in the WikiProject's top 100 popular pages, but according to Wikipedia's analytics his page got 153,504 page views in August 2021 which would put him in the 8th spot of this ranking.
You can check out the ranking of the top 100 popular Korean content pages below.
You can also access the full list of 500 popular Korean content pages here.
If you are curious about the K-Dramas that topped the ranking in August 2021, you can check this article. 
What do you think of the ranking? Are these some of your favorite K-Pop artists?