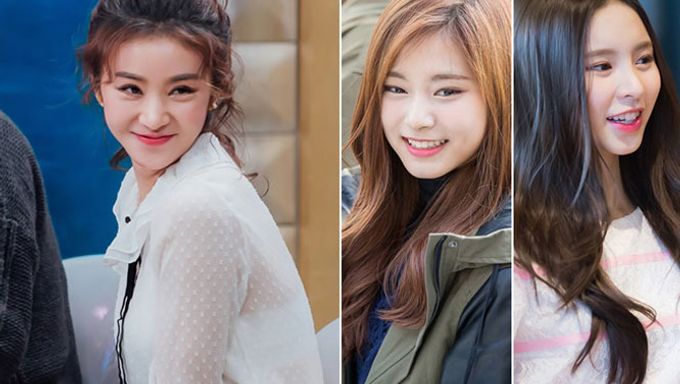 Recently, Entertainment activities of rookie girl groups from China like Cao Lu of Fiestar, Tzuyu of TWICE, and Elkie of CLC attract our attention.
To aim at big market of China, it is necessary to include Chinese member in forming idol groups. This is advantageous for overseas expansion because the strategy secures local fandom ahead and also new idol groups become more popular in their home country, China, with the popularity in Korea. The idol stars from China was on the way up, appealing to the Korean public with their own unusual magnetism.
Must Read : 4 Foreign Idols Full Of Korean Humor Sense
1. Elkie - CLC
CLC Elkie is a popular star in Hong-Kong than in Korea. She is a teen idol, appearing in almost 20 Hong Kong TV dramas and music videos and acting as a fashion model. Girl group CLC is expected to have the pole with the popularity of Elkie for entry to the Chinese entertainment business.
Must Read : CLC Elkie Profile
Who's the next?
2. Cao Lu - Fiestar
Cao Lu gave off her silly and cheerful charm in a TV show "Radio Star", introducing herself as Miao(an ethnic group of China). After the program, she appeared in many entertainment shows such as MBC's "Real Men," "We Got Married," SBS Plus's "with Chef 2" and got the nick name of "4D character". The public like the appearance of verbalizing her thought with silly but funny, frank expressions because of her poor Korean language, so they have been falling into her lovely charm.
Must Read : The 2nd Try To JUMP: FIESTAR Profile
3. Tzuyu - TWICE
TWICE Tzuyu from Taiwan became popular for the first time of all other members thanks to her tall and slim figure and beautiful look. There was a weird phenomenon that the public do not know the song of TWICE, which made a debut less than one year ago, but they know the name of Tzuyu. On the strength of her popularity, Tzuyu has been chosen as a model of LG U-Plus, and has competed with AOA SeolHyun, a model of SK Telecom, for a beauty.
Must Read : JYP new girl group is set to 9-member: TWICE Profile
It is no longer rare phenomenon that foreign idol members debut in Korea. Victoria of f(x) and Jia, Fei of MissA are representative Chinese idols of multinational idol groups. Cheng Xiao, Mei Qi  and Xuan Yi who are members of twelve-girl group Cosmic Girls in Starship Entertainment (girl group SISTAR belongs to this agency) are from China and they represent Korean-Chinese global group. 2PM Nichkhun and GOT7 BAMBAM are from Thailand and Jackson is from Hong Kong.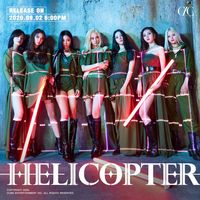 Became a fan of CLC
You can now view more their stories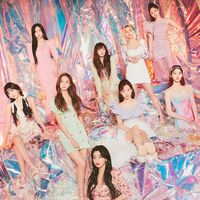 Became a fan of TWICE
You can now view more their stories