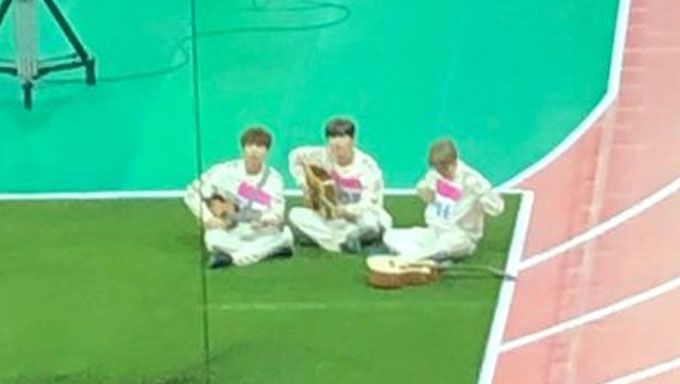 On Dec. 16, "Idol Star Athletics Championships (ISAC) 2020" Seollal episode began its filming. Many idols are attending this time too if you have yet to check the lineup, you can here.
Many fans are attending the recording too and they witnessed a cute interaction. It is none other than Jeong SeWoon, Kim JaeHwan, and Ha SungWoon. The 3 boys were seen playing the guitar sitting on the grass of the gymnasium.
You would recall that the three idols participated in the survival show "Produce 101" season 2. Kim JaeHwan and Ha SungWoon also made it in the final group, Wanna One. They are all currently busy with their solo activities.
AB6IX's DaeHwi who also debuted in Wanna One was also seen with them for a moment. It warms the heart of Wannable to see that the boys are still close to each other.
Fans love to see their interactions. Do you like it too?
Read More : The 3 'Chan's Who Were Seen Sitting In A Row During "ISAC 2020" Seollal Recording