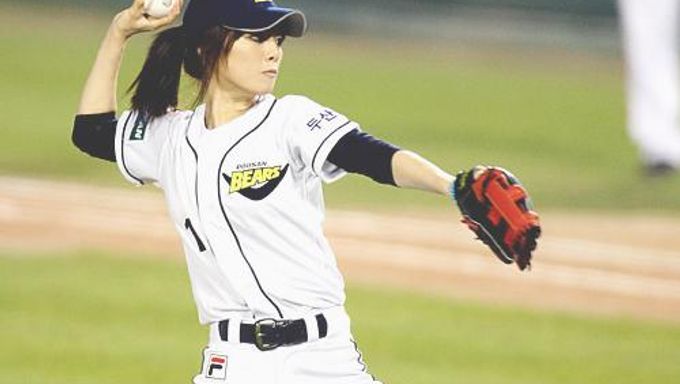 Some idols made headlines for their ceremonial pitch during the Korean professional baseball season. 

The ceremonial first pitch has now become more of a marketing opportunity for both the teams and the celebrities. For celebs, throwing the first pitch puts you on the map as a major star, while for the teams, it is a chance to create another channel to attract more fans to their games. As for 2015, so far there have been a lot of celebrity first pitches. However, today we're going to look at the 5 most remarkable cases. Some of celebrities throw out maybe the best celebrity first pitche of all time. We have Yuri and the top 5 best ever. Check out all the best celebrity pitchers making the first ceremonial pitch at baseball matches in the Korea. 
What makes them "remarkable"? Well, there are a number of factors, but it basically comes down to one or more of these five things:
1. how famous they are
2. how attractive they are
3. how well they did
4. how poorly they did
5. how ideally they wore
So who's on the list? 
TOP 1. Hong Soo Ah (2005. 7. 8)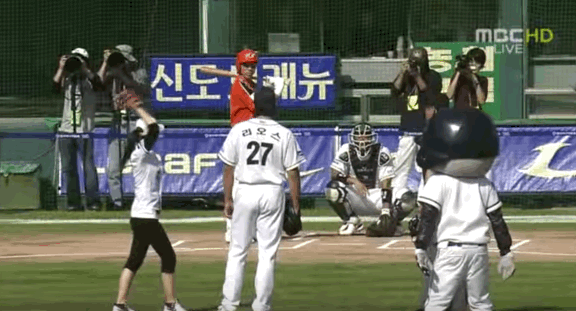 1. With smartly dressed, she threw a fastball in a Doosan Bears game. Hongdro, Hong as in "Hong Soo Ah" and "Dro" named after a professional pitcher, became the beginning of the conceptual pitch. 
TOP 2. Park Shin Hye (2006. 10. 9)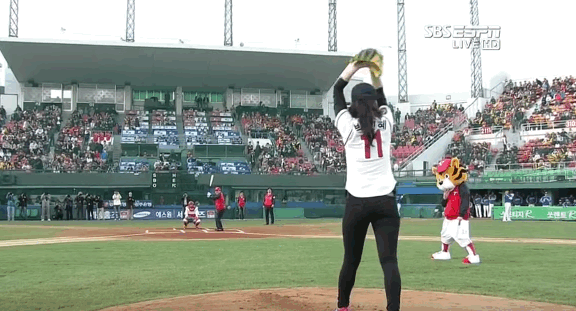 In 2006, Shin Hye was invited to open for Kia Tigers. Her excellent left-hand pitching skills earned her the nickname 'Randy Shin Hye' ㅡ Park Shin Hye + Randy Johnoson who is a well-known American left-handed baseball pitcher.  
TOP 3. Yuri (2007. 8. 15)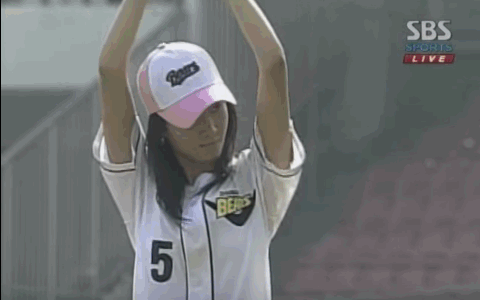 She gained the nickname "BK Yuri" after she threw an impressive underhand opening pitch during a game between the Doosan Bears and KIA Tigers. 
TOP4. Shin Soo Ji (2013. 7. 5)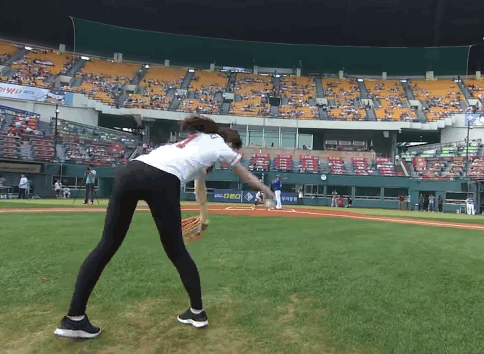 South Korean rhythmic gymnast Shin Soo Ji broke the internet last July with this pelvis-bending ceremonial first pitch before a KBO game on 5th July, 2013. 
TOP5. Bomi (2015. 8. 16)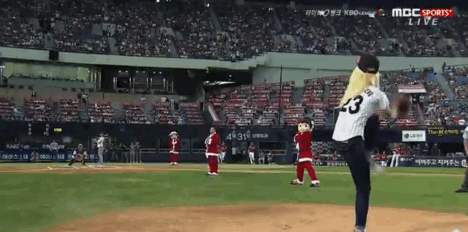 Its the second time for her to throw the first pitch, she showed off her perfect pitch more accurate than most.