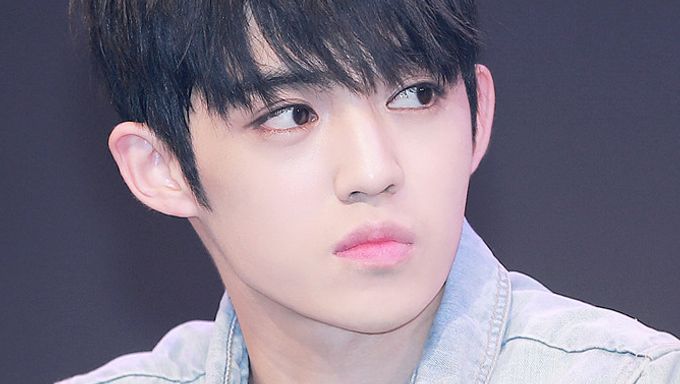 Who has the most captivating eyes in K-Pop?
Amidst the celebrity stardom and wholesome image are some of K-Pop's most beautiful people with one can't miss attribute: their eyes! Some say the eyes are the window to the soul. And I cannot agree more. It's one of the first things that most of us notice about another person- and these guys have stunning sets.  Not everyone, there is something about a man's eyes that make women go absolutely nuts. The eyes are arguably the most noticeable and beautiful part of the face, and men with a great pair of eyes are easy to swoon over. List of the best eyes on K-Pop stars, ranked by appreciative fans. This list includes many of the hottest famous idol guys with the prettiest eyes in the K-Pop world. They all had bewitching big eyes with lashes so long they were almost feminine.
So who has the best bambi-like set of eyes in K-Pop? You be the judge!
If you don't see your favorite celebrity with great eyes on the list, be sure to add any that are missing from the list.
1. JinWoo - WINNER
JinWoo is just so demure and pretty with the most endearing smile and captivating eyes don't you think?
2. S.Coups - SEVENTEEN
He has the kind of dreamy, romantic eyes that are perfect for his smart looks.
3. LuHan
LuHan has the most amazing honey soaked eyes. Simply dazzling!
4. Nichkhun - 2PM
He is also regularly cited as being among the most attractive men in the K-Pop world, with one of his features often attracting special praise - his deep brown eyes.
5.  SunYoul - UP10TION
The rookie boy is considered one of the sensational vocalists, with a unique androgynous appearance, charming smile and visually striking mismatched eyes.
6. MinHo - SHINee
MinHo, with his big, beautiful deep brown eyes and good-looking appearance, attracted people all over the K-Pop world, but he had much more important and serious things inside his heart.
7. SiWan - ZE:A
He is the epitome of all that is gorgeous! And while I agree that his lips are probably his best asset, his penetrating eyes are something else.