The 8 Best Moments of EXO Planet #5 – EXplOration in Manila | From Philippines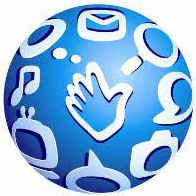 FROM PHILIPPINES
Globe Telecom
K-mmunity PH
After almost a year of anticipation, the most-awaited of days has finally arrived when the extraordinarily popular K-pop boyband EXO (they are the only Korean Artists who have over 10 million cumulative album sales in Korea) made their return to Manila with their 5th world tour, EXO Planet #5 – EXplOration. Originally set as just a one-night concert, #EXplOrationinManila became a two-night affair, thanks to the outpour of requests from the passionate Filipino EXO-Ls.
This year's installment of the EXO Planet only saw 6 members (Suho, Baekhyun, Chen, Chanyeol, Kai, and Sehun) visit Manila as Xiumin and D.O. just enlisted for their mandatory military service, while Lay is still promoting his mini-album "Honey" in China. Albeit the absence of the three, PH EXO-Ls did not fail to still showcase their undying love and support for the group.
With the hashtag #EXplOrationinManila dominating the top spot of worldwide and local social media trends, there is no question as to how ecstatic PH EXO-Ls are to see EXO in the flesh and see them perform hits such as "Tempo," "Love Shot," "Call Me Baby" and "Growl."
Whether you're team #EXplOrationinManila Day 1 or Day 2, let Globe and the K-mmunity PH relive the best moments of the boys with their Eris at #EXplOrationinManila.
1. #TheUltimateStan winners and EXO-Ls enjoying the K-mmunity PH studio booths
Prior to the two-night concert, Globe and Happee Hour announced the Search for the Ultimate Stan: EXO Edition on the K-mmunity PH Facebook group to look for the best EXO-Ls that can complete a set of challenges. Globe at Home also had a pre-sale raffle for existing customers of Home Prepaid WiFi and even gave out exclusive merch to lucky stans for every purchase of Home Prepaid WiFi or Streamwatch Xtreme Prepaid units.
The winners of the Ultimate Stan received a special VIP experience and a tour of the K-mmunity studio booths, which was opened to the public later on. The Ultimate Stan winners and the rest of the K-mmunity PH definitely had a blast as they got to sing and dance to their beloved EXO hits; on top of that, everyone who signed-up for the K-mmunity Facebook group took home collectible concert pins, too!
2. A thrilling opening set
Once the lights and smoke cleared, the six members, clad like speed racers, made their presence felt amidst the sea of roaring EXO-Ls and started strong with their 2018 title-track dance hit, "Tempo." It was immediately followed by a nostalgic dance rendition of "Transformer," another chart-topper from their 2015 album EXODUS. EXO capped off their exhilarating opening set with the spacey retro-funk "Gravity" and electro-pop bob "Sign."
3. Powerful solo and sub-unit performances
The K-mmunity had more memorable moments as four EXO members showcased their prowess as individual performers and the remaining two performed as the newest sub-unit.
Baekhyun performed a sexy solo of his new release "UN Village," where fans got excited as he danced along the lyrics "…rolling rolling hills" of the hit song. Suho sent EXO-Ls into another planet as the group's leader performed "Been Through" and gave the fans a peek of his toned torso. The OST King, Chen, made many spectators tear up as he gave a touching rendition of the ballad "Lights Out." Kai, EXO's main dancer, did a captivating performance of "Confession," a song which he co-produced with fellow member Chanyeol. Finally, the group's maknae (youngest) Sehun and rap master Chanyeol debuted on Philippine stage as the newest sub-unit EXO-SC, and performed their newest songs, "What a Life" and "Closer to You."
4. First look at the choreography of EXO's new songs
EXO also finally showcased the live performance choreographies of their new songs from the 2018 albums "Don't Mess Up My Tempo" and "Love Shot." From the catchy moves of "24/7" to the rhythmic steps of "Oasis," EXO once again proved that they still are masters of the dance floor.
5. A classic performance while seated on a couch
Dressed handsomely in suits, the six members sat on a couch and gave the K-mmunity memorable performances of their ballads "Falling for You" and "Wait."
6. EXO playing with toys on stage
The boys also entertained the crowd with their charming antics, such as exchanging banters with one another, playing with the toys thrown on stage, a mini dancing robot, paw-like night slippers, and full-on pajamas just to name a few. How can the K-mmunity resist? The segment was filled with fun and laughter!
7. Fans singing 'Salamat' by Yeng Constantino
During Day 2, while the boys were preparing backstage for their final set, the sea of EXO-Ls, waved their light sticks and briefly sang the chorus of Yeng Constantino's "Salamat" – a touching way to give gratitude to the awesome night they had with their idols.
8. EXO leaving PH EXO-Ls with smiles on their faces
To cap off the event, each EXO member thanked the fans for spending those two nights with them and wished them safe journeys on the way home. Leader Suho said that fans were like "vitamins" to the members. Chanyeol vowed to return to the country alone and eat baskets of mangoes. Kai said that the country will always remain close to his heart, and wished that he can perform a hundred more times for Filipino fans. Sehun hoped that #EXplOrationinManila was a three-night event so they can create more happy memories; he even repeatedly mimicked the fans saying "Walang uuwi!" as the group left the stage.
From a spectacular stage design to overwhelming live performances, EXO and the K-mmunity created #EXplOrationinManila moments that they'll never forget. One thing is for sure: Filipino EXO-Ls will continue supporting the boys in their future projects and eagerly wait till they and the boys meet again.
Named the "Kings of K-Pop," EXO is a record-breaking nine-member boy group under SM Entertainment. The South Korean-Chinese boy band debuted in 2012 and is composed of members Xiumin, Suho, Lay, Baekhyun, Chen, Chanyeol, D.O., Kai, and Sehun. Their first album XOXO, which featured the breakthrough hit "Growl," sold over a million copies and made EXO the best-selling Korean artist in twelve years. Now years and years into an illustrious career, they are now quintuple million-selling artists.
With EXO Planet #5 – EXplOration in Manila now in the books, Filipino fans can expect EXO to produce new chart-toppers in the near future and return to Manila as soon as possible.
For the past two years, Globe has committed to bring world-class K-Pop entertainment closer to Filipinos, with huge musical acts like EXO, TWICE, BLACKPINK, Wanna One, and Super Junior. As the leading digital lifestyle brand of Filipinos, Globe promises to continue supporting the K-Pop cravings of Filipino fans and stage events where they can create lasting memories with their idols.
Follow Globe At Home's official FB page to get your Hallyu fix and join the K-mmunity PH Facebook group for more exclusive promos!