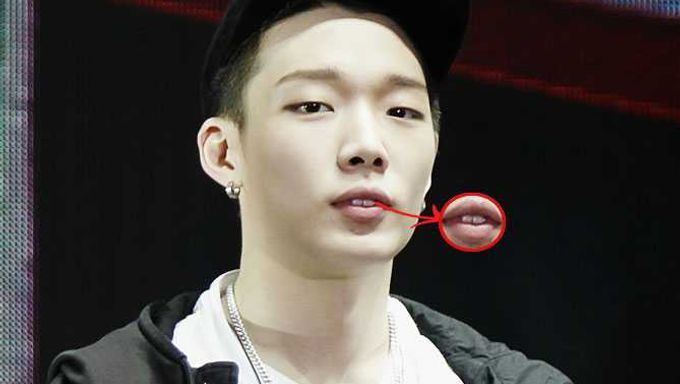 With their perfect skin, body and hair, K-Pop celebrities have always made us realize how imperfect we are.
But they also have very a minor flaws. Look at the list below to find out that these superstars are not as perfect as they seem. From BTS JungKook' rabbity teeth to TWICE NaYeon's clumsy teeth, check out top K-Pop singers who have the pretty weird dental structures. This list includes the charming idols with their bunny-like teeth. Bunny teeth mean people with their front two teeth sticking out a bit (even when their mouths are closed).  
Must Read : 5 Of The Prettiest Male Idol Hands
How do celebrities get perfect teeth? Some of celebs are born with them, but not many. Already, many of them, who have irregularities of the teeth, have decided to do a little makeover such as whitening, straightening, veneers and braces.
These stars all have offbeat teeth, but that doesn't mean they still can't be hot, so join the fun.
1. Xiumin - EXO
Xiumin has seriously legit bunny teeth.
2. JungKook - BTS
3. Bobby - iKON
His bunny teeth are insanely cute (especially paired with his precious eyesmile).
4. MinHyuk - BTOB
He has noticeable front teeth that are bunny like. 
The following is the version of female idols.
5. MoonByul - MAMAMOO
Moon Byul bears a strong resemblance to EXO's Xiumin and BTOB's Minhyuk. Of course she has to rank.
Must Read : Idols And Their Doppelgangers
6. Choi YuJin - CLC
Of course Choi YuJin would be included.
7. SoHee
Totally expected to see SoHee here.
8. NaYeon - TWICE
TWICE's dear and cuty eldest sister, NaYeon. We love her bunny smile!