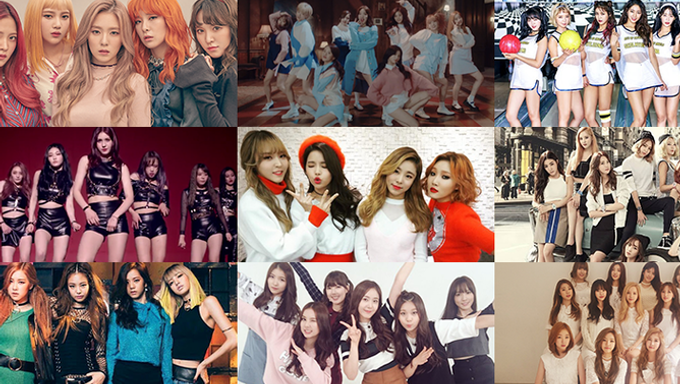 2019 is already here and we can't believe how fast time has flown by.
And as time goes by, so does our age. We dread thinking about having grown a year older year after year, but it's a little comforting to know that K-Pop idols too are aging with us.
Below are the average age of female K-Pop idol groups in 2019 for your pleasure.
Girls' Generation - 30.6 
Nine Muses - 29.4 
Girl's Day - 28.7 
f(x) - 28.5 
EXID - 28
AOA - 27.1
HELLO VENUS - 26.8
MAMAMOO - 26.7
Apink - 26.3
LABOUM - 25.6
Red Velvet - 25.2
Lovelyz - 25.1
Gugudan - 24.1
DIA - 24
DREAMCATCHER - 24
Oh My Girl - 24
BLACKPINK - 23.8
GFriend - 23.1
TWICE - 23
BerryGood - 23
WJSN - 23
MOMOLAND - 22
(G)I-DLE - 21.8
PRISTIN - 21.8
April - 21.1
fromis_9 - 21.1
LOONA - 20.9
NATURE - 20.7
GWSN - 20.6
ELRIS - 20.4
IZ*ONE - 19.8
Busters - 17.4
Read More : IZ*ONE vs. CLC, Fans Talk About Song That Was Originally Intended For Latter