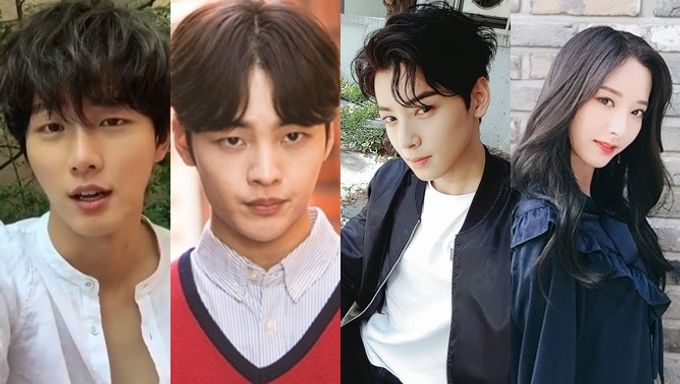 KBS2 is making the next generation of "The Producers" with the hottest stars like Yoon SiYoon, Kim MinJae, ASTRO's Cha EunWoo, WJSN's Bona and more!
After the hit 2015 drama about what goes on in the backstages of the entertainment industry, KBS2 returns with a brand new take on the industry - but they're focusing on the idols this time! "The Best Hit" will be considered a 'variety drama' that's co-directed by "The Producer" main lead, Cha TaeHyun and the PD from "1 Night 2 Days", Yoo HoJin. This will be the first time these two creative leaders will be putting on the directors hat of a drama.
Must Read : Photo )) Cha EunWoo & SeolHyun for S/S Collection of Lafuma
With a star-studded cast, let us get you prepped for the upcoming 2017 hit - "The Best Hit"!
The Best Hit (2017)
Introduction
Title: The Best Hit / The Best Shot / ChwaeGoEui HanBang / 최고의 한방
Director: Yoo HoJin & Cha TaeHyun
Writer: Lee YoungChul
Network: KBS2
Runtime: Early June~ TBA
# of Episodes: TBA
Language: Korean
Summary
The story centers around youths in their 20's as they contemplate and struggle in the competitive society in love, life and talking.
Yoon HyunJae is the scandal making member of a popular idol group. Lee JiHoon is a student pretending to be studying for the civil servant exam, when he actually aspires to become an idol singer. The drama centers around their struggles as idols and idol-hopefuls.
Cast
Yoon SiYoon as Yoo HyunJae
A member from the popular idol group J2, HyunJae came out of nowhere and gathered a large fandom thanks to his dancing and singing skills. He's also a serial scandal maker.
Kim MinJae as Lee JiHoon
An idol-hopeful who aspires to become a singer. He pretends to be studying for the civil service exam, but he's secretly one of the older trainees aspiring to become a singer.
Lee SeYoung as Woo Seung
Civil service exam student of 3 years. A childhood friend of Lee JiHoon, who struggles after mom continues to remarry.
Cha TaeHyun as Lee KwangJae
CEO of World Project. He was once one of the best idol managers, but is now a nobody-CEO of an entertainment company. He's had a one sided crush on Hong BoHee for over 20 years.
ASTRO's Cha EunWoo as MJ
A top star in the industry. He often rebels by secretly skipping out on schedules.
WJSN's Bona as Do HyeRi
Trainee of Star Punch. Naturally gifted with idol-talents and a beautiful visual.
Dong HyunBae as MC Drill
JiHoon's trainee friend.
Yoon SonHa as Hong BoHee
Lee DukHwa as Lee SoonTae
Lim YeJin as Cathy
Hong KyungMin as Park YoungTae
Interesting Facts
Filming began in April. Originally set to air in May, but pushed back to early June.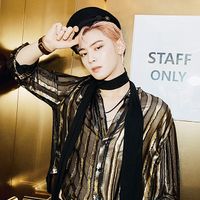 Became a fan of Cha EunWoo
You can now view more their stories