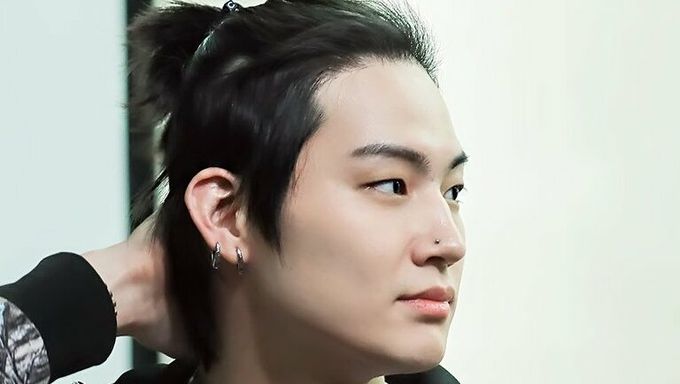 The man bun is one of the most difficult hairstyles for guys to pull off. Sure, there are many who can somehow get away with it, but only a few can truly pull it off like a champ.
What exactly is a man bun?
In case for those who aren't aware, it's basically when a guy ties his hair into one big bun and slicks it all the way back, and looks a little something like this.
This isn't to say that some male idols can't pull it off. It just means that there's a particular facial structure and features that just look better with a man bun.
You can check some of them out below.
JB is a masterpiece of a sculpture. His dorsal hump is one of the most attractive features about his side profile, and he's definitely a man who can be prettier than most girls.
Jackson's eyes are just mesmerizing. Imagine someone like him in a high school sports team rocking a man bun, it would drive the ladies absolutely wild.
JiMin doesn't have just a perfect body ratio, as he is often complimented for having a golden body ratio despite being shorter than other BTS members in comparison, he also has the golden facial ratio as well.
Jun's man bun makes him look more like a queen or a princess disguised as a young boy.