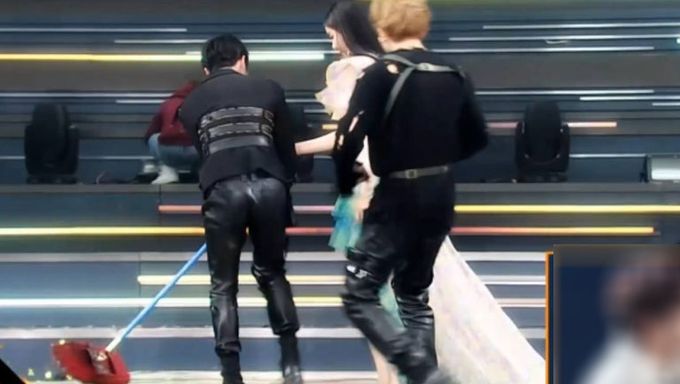 "Road To Kingdom" ended on June 18 and this particular moment caught the attention of many.
It happened at the end of the broadcast. MC Lee DaHee in her beautiful dress started to sweep the floor to remove confetti. This is when THE BOYZ's SangYeon and Ju HakNyeon came to help her not walking but running! They even took the mop from her in their move to help her.
Have a look at the scene below.
https://twitter.com/yeondanight/status/1273602280147652608
MC Jang SungKyu even thumbed up at them as he was impressed by their goods manners (on the right of the picture).
Netizens and fans who have seen these could only praise SangYeon and Ju HakNyeon for their sweet move. They are true gentlemen!
Were you also impressed by their good manners?