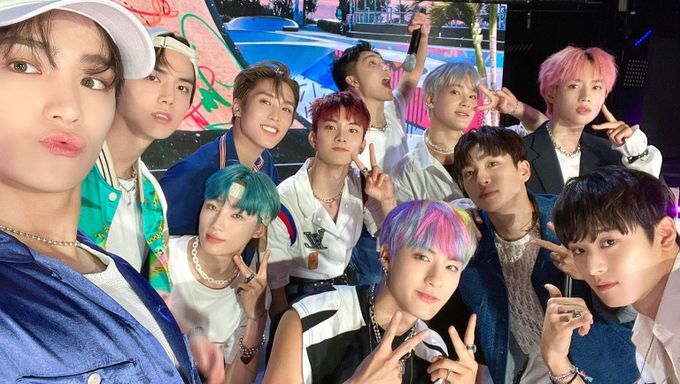 THE BOYZ have officially made their comeback with the release of their 6th mini-album "THRILL-ING" and quite obviously, we couldn't be more thrilled about new music from the group. "THRILL-ING" was released on August 9, 2021, and almost immediately saw huge success both critically and commercially. With "THRILL-ING", THE BOYZ have proven once again why they are the future of K-Pop.
Concept
THE BOYZ's concept for "THRILL-ING" is self-evident. It is fun, amusement-park-themed, bright, and summery. It is just the kind of album we needed, especially right now. 3 sets of concept photos were released with 3 photos for each member. The concepts were "SPLASH", "BANG" and "KICK", furthering the idea of activity and thrill.
The "SPLASH" concept photos have a tropical vibe and as the name suggests, are set against the background of pools and bubbles.
The "KICK" concept photos have a retro-funk vibe and the members are looking their sultry best in an 80s inspired amusement park. The neon and vaporware colours are just right and amplify the excitement for the album.
The "BANG" concept photos seem to be set in a photo booth against satin blue curtains. The RGB effect comes to full use in making these images fabulously stand out.
Fashion & Appearance
For the "SPLASH" concept photos, the members are wearing bright summer colours and comfortable clothing in general. The vibe is definitely reminiscent of a vacation. At the same time, the "KICK" concept photos feature the members once again in rather casual clothing but they're considerably fancier than the first set. The unique style quotient of the group is truly brought out in the "BANG" concept photos where the members are dripping in bling. They're sporting athleisure wear but are fully accessorized. There could not have been a better fashion concept for "THRILL-ING".
Music 
"THRILL-ING" is made up of 6 songs spanning 19 minutes and 35 seconds. The members actively participated in the songwriting for this album. The six songs are 'Thrill Ride', which is the title song, 'Out of Control', 'Dancing Till We Drop', 'Nightmares', 'Merry Bad Ending' and 'B.O.Y (Bet On You)'.
The title song is a hip-hop song with a classic THE BOYZ twist. It is easily the catchiest song from the album but the other songs, especially 'Nightmares' have become fan favourites as well.
Dance
Something that has become synonymous with THE BOYZ is performance. As always, THE BOYZ are unbeatable when it comes to choreography. The dance for 'Thrill Ride' alternates between easy-going and hard-hitting, just like the ups and downs of a rollercoaster ride.
It has several parts that are easy to cover whereas some others would need a little bit of practice to get right. Either way, it is super addictive and we can't stop doing it ourselves!
Which song from THRILL-ING is your favourite?
※You can vote multiple times without sign in.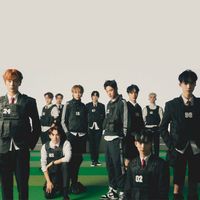 Became a fan of THE BOYZ
You can now view more their stories