THE BOYZ's YoungHoon Gets Starstruck When He Sees BTS's V In Real Life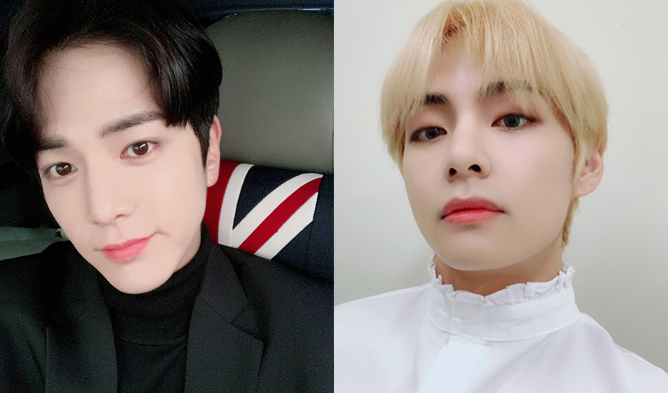 Two days ago on November 28th, Asia Artist Awards (AAA) 2018 was held and a noticeable amount of teams were present for the award ceremony. To find out more about the winners, make sure to check it out here.
After the ceremony had ended, all the artists went on stage to greet their fans once more before leaving. During that time, the artists were also seen greeting and bowing to each other.
One moment of THE BOYZ's YoungHoon happened to catch the attention of fans who were present on the spot.
Previously, YoungHoon mentioned that BTS's V is his role model and it seemed like he was starstruck when he saw him during AAA 2018! Check out the short clip which fans have been sharing on Twitter below.
Younghoon (THE BOYZ) was looking fondly at Taehyung hoping his sunbanim will notice him. But Taehyung casually greeted him. Too sad, they couldn't talk to each other 🙁@BTS_twt #BTS #taehyung #younghoon #Vanboy pic.twitter.com/kt0lIc02OV

— BTS V UPDATES #WaitingForTaextape (@KTHdatabase) November 29, 2018
BTS's V was bowing to other artists who were on stage and it seemed as if YoungHoon was hoping that V would notice him. However, they did not seem to have any interactions on stage, causing some fans to feel disappointed for YoungHoon.
Yet because of that, fans talked about how adorable YoungHoon is and also hoped that one day, he would be able to greet and talk to V.
Read More : THE BOYZ's YoungHoon Got People Asking "Who Is He?"