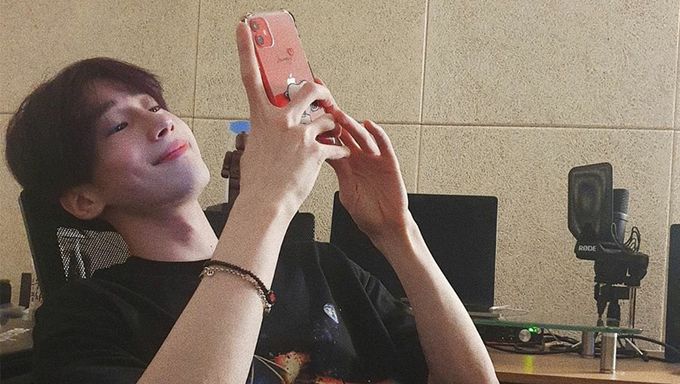 There are many ways K-Pop idols could spoil their debut, comeback or even a new release of a track! Be it hair colour, hair style, dance or even the melody of the new track.
Recently, it came to the notice that VICTON's SeungWoo was attempting to spoil his upcoming solo debut through Instagram.
He will be making his debut on Aug. 10 and on July 22, he had uploaded a mysterious picture on his Instagram account.
https://www.instagram.com/p/CC8imLRJpS-/
Many fans who had seen the picture felt that it was for his upcoming solo debut album and wondered if it was something related to the album too.
It seemed like they were right as the official VICTON Instagram account run by the staff of PlayM Entertainment later commented below the post.
It read "Mister Han SeungWoo... I came from the spoiler prevention committee..." to which SeungWoo replied "Good bye~".
The staff later continued by sharing that "I am scared by how you are smiling and looking for spoiler pictures...".
Moments later, pictures of SeungWoo smiling and looking at his phone were uploaded on the official VICTON Instagram account.
https://www.instagram.com/p/CC8mA5xgMfp/
The conversation between SeungWoo and the staff did not end as he replied by saying that "It is like a 8 ton truck with a spoiled handle" suggesting that he could not control what he is doing.
He also continued by sharing that "There is another step left", causing the staff to be flustered and wrote "What is this next step? If it is going to end this late.. It is better to just upload and end it. #I_have_to_go_to_work_on_time_tomorrow".
SeungWoo uploaded a short video clip on his Instagram which also drew the attention of many as some believe that the words which he wrote might be the title of his album or even his track!
https://www.instagram.com/p/CC8okUSJdQO/
Eventually, SeungWoo mentioned that he would be back again and the staff could only laugh and mentioned that it had 'lost' to SeungWoo.
The interaction between SeungWoo and the staff of his agency had caused many of his fans, ALICE, to found it adorable and hilarious.
With the hyped up in the arrival of his solo debut in Aug. 10, many also could not help but wonder what kind of music SeungWoo will be releasing.
Are you also looking forward to his solo debut?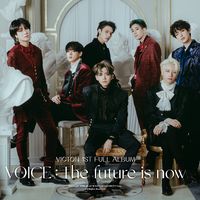 Became a fan of VICTON
You can now view more their stories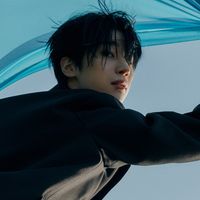 Became a fan of Han SeungWoo
You can now view more their stories