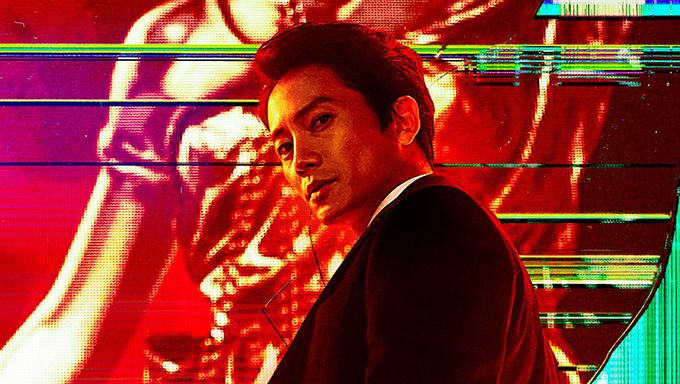 "The Devil Judge" is a drama about a dystopian world.
Ji Sung ("Kill Me, Heal Me", "Familiar Wife", "Doctor John"), Kim MinJung ("Mr. Sunshine", "My Fellow Citizens"), GOT7's JinYoung ("He is Psychometric", "When My Love Blooms"), and Park GyuYoung ("The Third Charm", "Romance is a Bonus Book", "It's Okay to Not Be Okay") are the lead actors.
Here is more information.
The Devil Judge (2021)
Information
Title: The Devil Judge / Akmapansa / 악마판사
Director: Choi JungKyu
Writer: Moon YooSeok
Network: tvN
Runtime: From July 3
# of Episodes: 16
Genre: Dystopia, Law
Language: Korean
Summary
In an imaginary Dystopian Korea, Kang YoHan is the "The Devil Judge" who appears in the live trial show involving the whole citizens of the country. Is he the hero wanted by all or the devil wearing the judge's mask?
Cast
Ji Sung as Kang YoHan
Kang YoHan is the presiding judge of the trial court.
He is a mysterious star judge with an aristocratic appearance and a smile that captivates people. He hates humans equally. For him, the world has been hell from the moment he was born and abandoned. But he realized that he has the power to repay himself using humans' stupidity.
After 10 years living under the mask of a sincere and excellent judge, he finally became the judge of the live trial show that all the citizens are watching.
Kim MinJung as Jung SunAh
Jung SunAh is the Executive Director of the Foundation for Social Responsibility and the enemy of Kang YoHan. Her biggest weapon is to use the real desires of humans hidden behind hypocrisy.
GOT7's JinYoung as Kim GaOn
Kim KaOn is a young judge at the trial court. After just one episode, he became one of the members that attract fans and his fans formed a fan club.
When he was 16-year-old, his parents committed suicide after losing all their property because of a scammer pretending to be a social worker.
GaOn enters the trial court at the call of his father's friend and teacher, chief of Justice Min JeongHo. Gaon was asked to be a spy to monitor and track down Kang YoHan. He follows Min JeongHo's order without saying anything.
Park GyuYoung as Yoon SooHyun
Yoon SooHyun is a detective who is also GaOn's best friend and childhood friend. She has feelings for him but intentionally treats him like a brother. She is helping GoAn spying on Kang YoHan.
Interesting Facts
Here is the teaser.
Here are the posters.