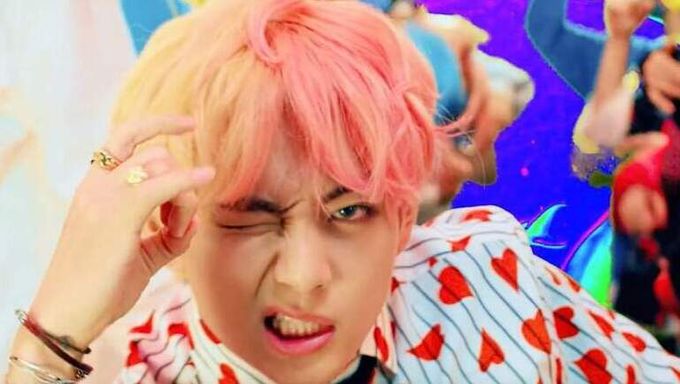 Has anyone out there tried dyeing one half of their hair in one color and the other half in another?
It's definitely not a conventional look that you see everyday, even on the streets of the biggest cities of the world. And it's also not a hairstyle that is common in the world of K-Pop, where there has been several eye-popping and attention-grabbing hairstyles over the years.
Only a select few idols have gone for this hairstyle concept. It requires not just another level of confidence but also the best visuals and swag for one to be able to pull off such a bold hairstyle.
You can check some of them out below.
V is a visual genius, so of course he would be able to do this effortlessly.
The same goes for the golden maknae of BTS, who has always had hairstyles with his own flavor and twist to it.
It's amazing how symmetrical NaKyung's face is.
The red hair to match his red suit.
The adorable iKON member has also done this type of hairstyle before in the past. It suits him so well, doesn't it?
And of course, the man, the myth, the legend. Fashion icon G-Dragon has repped this hairstyle before most idols out there in the industry, as he's usually the first to have done a lot of visually shocking and intriguing concepts.
Stay tuned for updates